Fix Missing or Lost Root Access Issue
Hey, Do you see "Root access missing" message on your rooted android device when you try to open an application that requires root? or If you face "Root Access Possibly Lost" issue while trying to flash a ROM in CWM or TWRP recovery, get backup from device, restore your device? then this guide line for you. We listed all Possible Solutions for you.
Solution 1

,
Confirm that your Android Device is rooted properly by downloading and installing Root Checker app. If your device rooted properly, then Checker app will display Successfull/Congratulations Messages..If not, try to root again.
Solution 2,
Go to "SuperSU"and update SU binary if the app prompts you to update.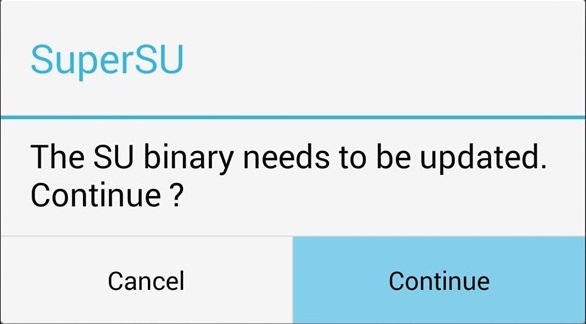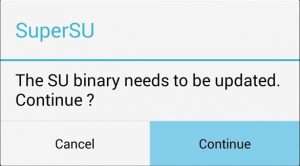 Solution 

3

,
If you face "root permission" issue. related to one of  application and it works normally with other applications, then, you might have accidentally denied root "permission" to that  app.
To fix this problem, go to device Settings from menu> Applications tab> All tab> SuperSU app and tap it. Then you can see app's information and there is a option to clear app data.  Now open the application in question and grant root permission when prompted.
Solution 4

,
Open SuperSU Application from your menu and go to app's Settings. Now, Disable app and enable it. Check whether problem is fixed. If not, Try to reroot your android device.
Solution 5

, 
If above solutions didn't help you. Then try this, Open SuperSU app from menu and go it's Settings and tap on Re- install. Confirm Reinstalling by tapping Continue.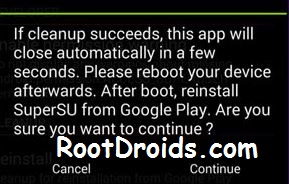 Solution 6

,
If your android device have not installed Custom Recovery (CWM or TWRP) then you are able to try this method to solve your problem.
Download and extract Chainfire's latest SuperSU File. UPDATE-SuperSU-vx.xx.zip


After the extract, go to "Common" Folder and Click it

Now, Copy Superuser.apk to your device's SD card and install it. After that, try using a root app to check if the problem has been solved.
After installing Superuser.apk,(above one) open the application. If you see the following message, then select OK: 
"Samsung Knox has been detected. This might limit root capabilities and cause annoying popups. Try to disable KNOX."

If your android Device has installed Custom recovery like CWM or TWRP. then Download SuperSu latest version from here and Copy it into device's SD and Flash it.
Install –  TWRP
install zip from sdcard – CWM
---
---
If you have any clarifications to be made or any doubt to be get solved regarding this tutorial, please leave a comment. Then we are here to help you. And also we are kindly requesting our viewers to share this on Facebook and Twitter and bookmark us on your web browser so that you can easily find us whenever you need. Any issues regarding Rooting will be solved by the Experts who are working with us.