WhatsApp is a very user-friendly app, and nowadays, almost everyone uses it. But sometimes some issues get us in trouble, especially with WhatsApp chat when our messages are not delivered to others. There is no need to panic in this article. It's never as critical as a WhatsApp transfer issue. I will show you how we can fix this message delivery problem. Read on. I am also going to share a tip through which you can save these undelivered messages. This article will be a complete guide for you. 
Troubleshooting Tips for WhatsApp Messages failed to be delivered.
Because WhatsApp message not delivered is a critical issue, you may need to implement several solutions to resolve it. I will tell you step by step all the procedures which will surely resolve your problem.
Check the internet connection:
Because WhatsApp sends and receives messages via your cellular data or wireless connection, the first thing you should do is ensure your connection is stable. But remember, if the WhatsApp messages are sent but not received, there could be a problem with their phone. A slow Internet connection may cause your messages to be delayed.
Check your Wi-Fi connection or your mobile data settings on the device to make sure that it has proper network coverage.
Toggle the airplane mode on and off.
If you feel WhatsApp is not delivering messages because of a network issue, you can try this method.
Simply go to your phone's settings or control/notification center and select Airplane Mode. To reset your phone's network, turn it on, wait a few moments, and then turn it off.
Check your blocklist
It may be strange, but there is a possibility that you may have added some contacts to the WhatsApp block list and then forgotten to remove them later, so before troubleshooting through a technical issue, launch the app and go to settings> accounts> privacy. Here you can check the blocked contacts if you have first unblocked them.
Complete the verification process of WhatsApp
If you are a new user or have changed your number recently, you must verify your phone number to access all the features of WhatsApp.
Clear your WhatsApp cache
If you frequently use WhatsApp to send messages and media files, the app's cache may limit or prevent you from using certain features. Clearing the cache allows you to delete temporary WhatsApp files.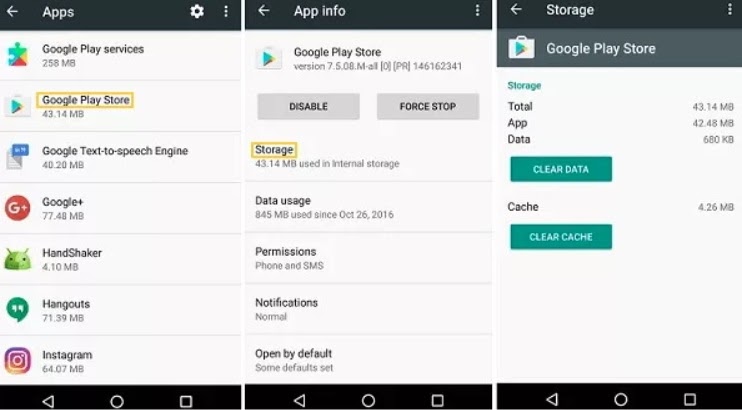 Guide:
First, go to your mobile settings.
Then click on apps.
Select WhatsApp from your app list.
Then go to storage.
Tap on clear cache.
And finally, click on clear data.
Restart your phone.
If you restart your phone, it automatically resets your device settings, no matter if you are an iPhone user or an Android.
If your WhatsApp doesn't deliver, press the power button on your phone.
Remember, on some iPhone models, you must instead press the Volume Up/Down and side keys. Swipe the power slider option, wait for your phone to turn off, and then press the key again to turn it on.
Examine the phone number format.
WhatsApp itself recommends checking if your contact's phone number is properly saved in your contact list.
Especially if it's a phone number from another country. You won't be able to message them if you don't save the number correctly.
How to Save an International Number Correctly
If you are dialing a local number, use the simple format. You don't need to add a country code first.
Enter the plus sign (+), the country code, and then the full phone number for international numbers.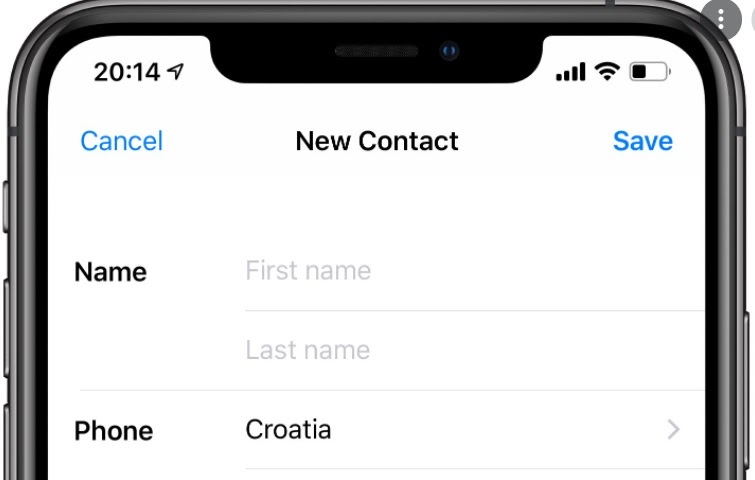 For Argentina, place a 9 between the country code (54) and the area code. Remove the 15 prefixes and make sure the number has 13 digits.
Add 1 after the country code (52) for phone numbers in Mexico.
Note: Don't forget to refresh your WhatsApp contacts list after these changes.
Clear all WhatsApp data
Aside from network issues, the sent messages can not be delivered because of an app-related problem. You can either reinstall the app or clear its data to accomplish this. Don't worry if you have a problem restoring your chat. You can easily recover your chat if you have created a backup.
Update the WhatsApp version
Sometimes you have this problem because of the older version. As WhatsApp redesigns its service to make it more user-friendly, you can resolve WhatsApp errors by updating to the most recent version. But before updating, I recommend you go to the "about" section of your mobile phone. So you can confirm that your device is good enough and it may support the new version of WhatsApp.
Check the Google App Store for updates, search for WhatsApp, and download any available updates.
If you have an iOS device, open the App Store and tap on the person icon in the upper right corner to access your account information. To see if new WhatsApp versions are available, tap on "Available updates."
Want to save undelivered messages for some personal reasons?
Sometimes we want to save these undelivered messages for some personal reasons. most of the time we save such messages just to show as proof, the tip is so simple you can take a screenshot.
Conclusion
This was a complete guide regarding WhatsApp message not delivered, along with the reasons and some fixes.
Although If none of these methods have solved the problem, then most likely WhatsApp is experiencing some server-side problem. A tip is to inform yourself on other social networks to know if the other users have the same problem as you.
It is not uncommon for this to happen: WhatsApp is a platform that is globally used so if there is an error like the server is down definitely they will inform