Do not depend on the ordinary color schemes for websites, apps, and logos. Have a try on Best AI-Powered Online Color Palette Generators to take your creativity next level.
You'll need to a color palette for professional and high-value design jobs. Your colors also make an impression on the customer. It causes them to choose your websites, apps, and products over other competitors.
It is very difficult to develop good colors Due to there are millions of brands. AI comes to your support. Continue reading to learn about the AI-based Online Color Palette Generators.
AI technology used for neutral style or black and white. Brandmark developed it by creating a color palette creator based on AI and machine learning.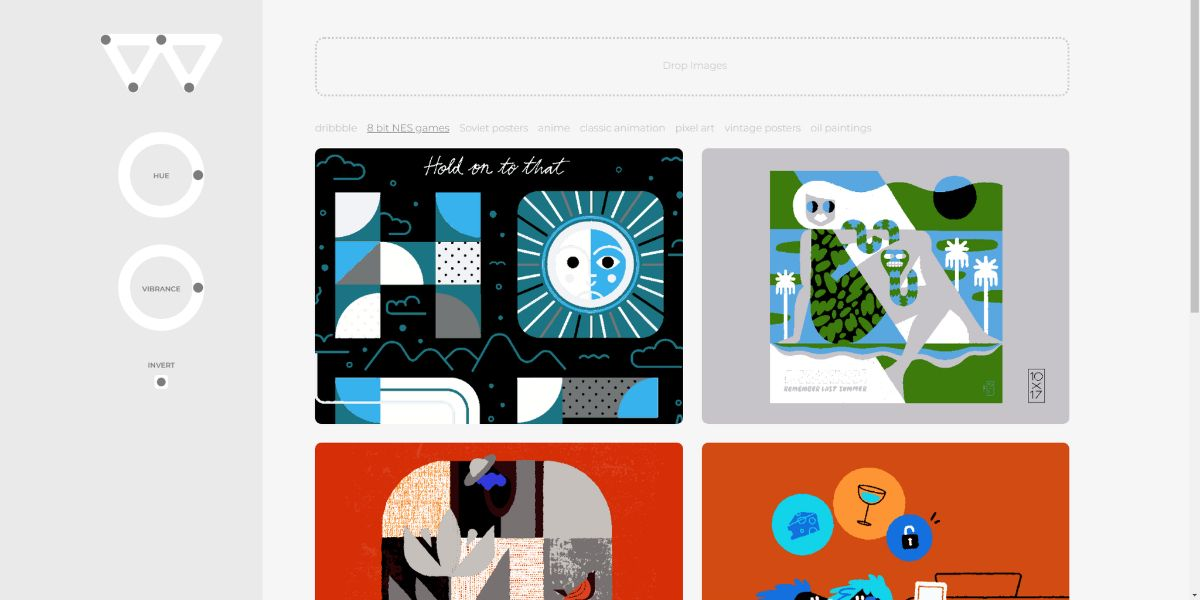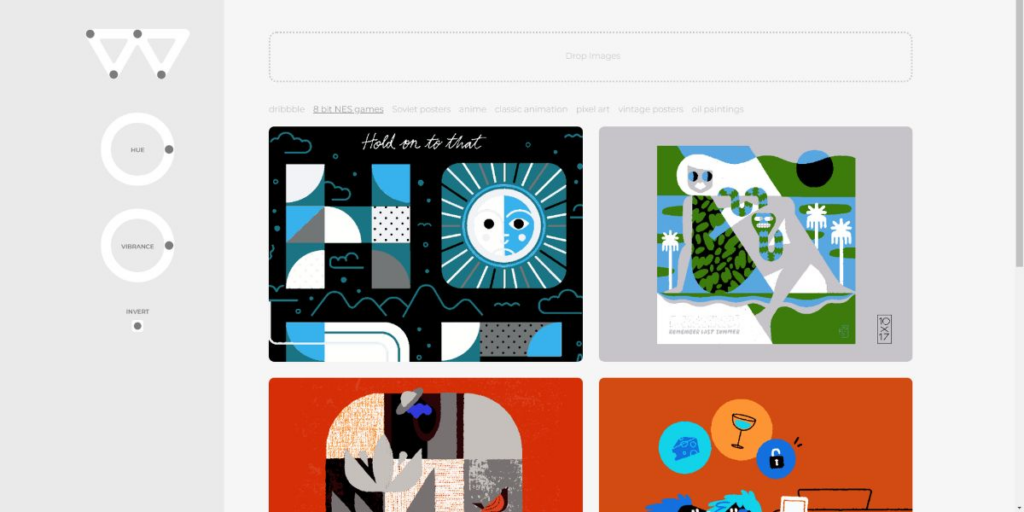 The art board is very simple to use as it has no buttons or settings to change. We have to change only the Hue, Vibrance, and Invert Color options.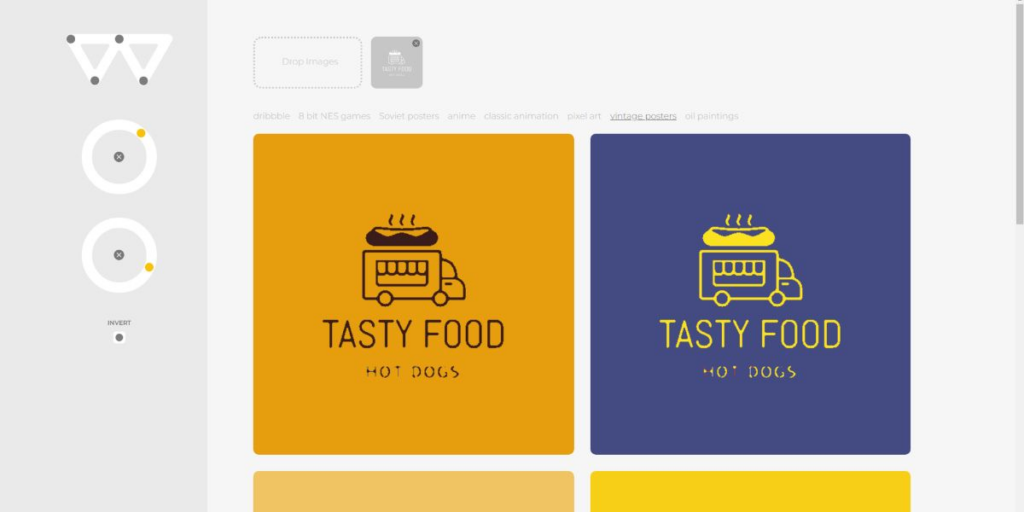 You can use the tool to upload wireframes, logos, illustrations, and graphics. To receive better color palette ideas, it's recommended to provide grayscale photographs. For neural style and color scheme transfer, AI Color Wheel contains eight themes.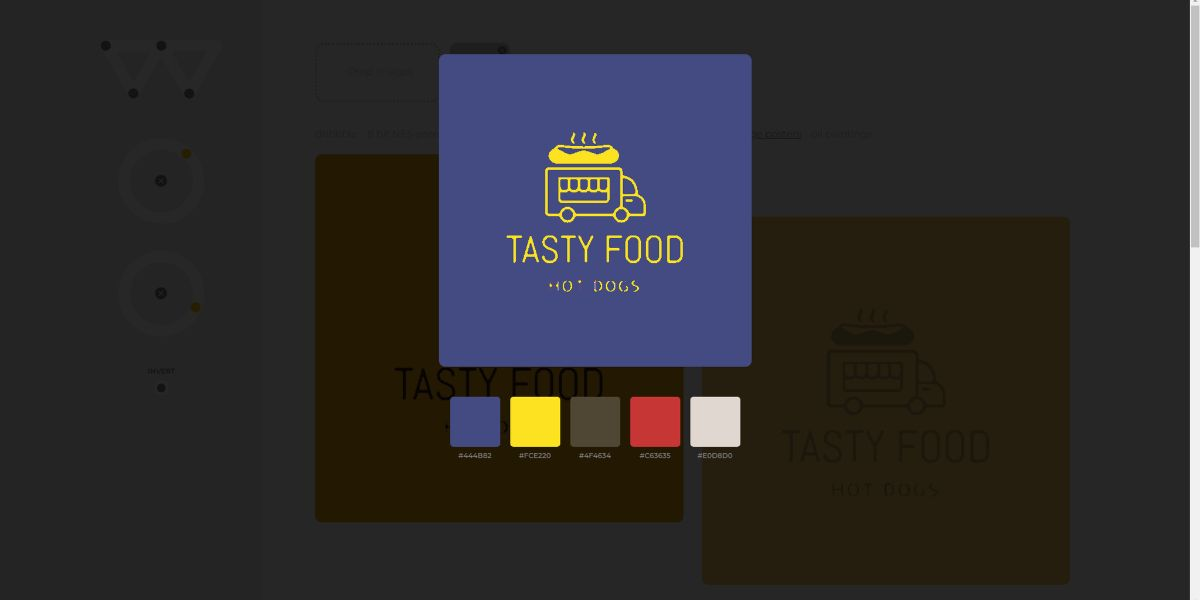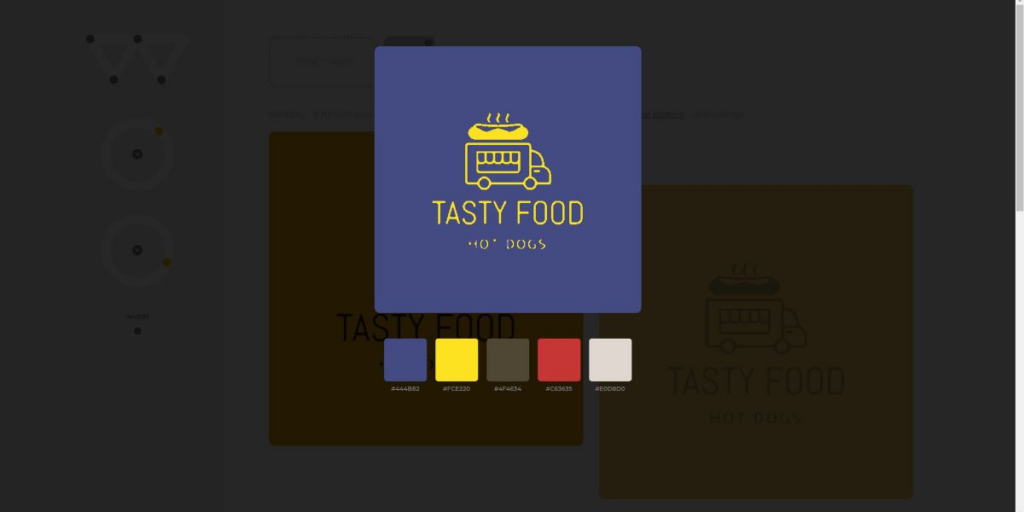 You can swap the themes like classic animation, vintage posters, oil paintings to find more colour patterns. To learn the color codes for any design, simply click on it.
Colormind uses AI to automate the colour pattern design allowing you to focus on your design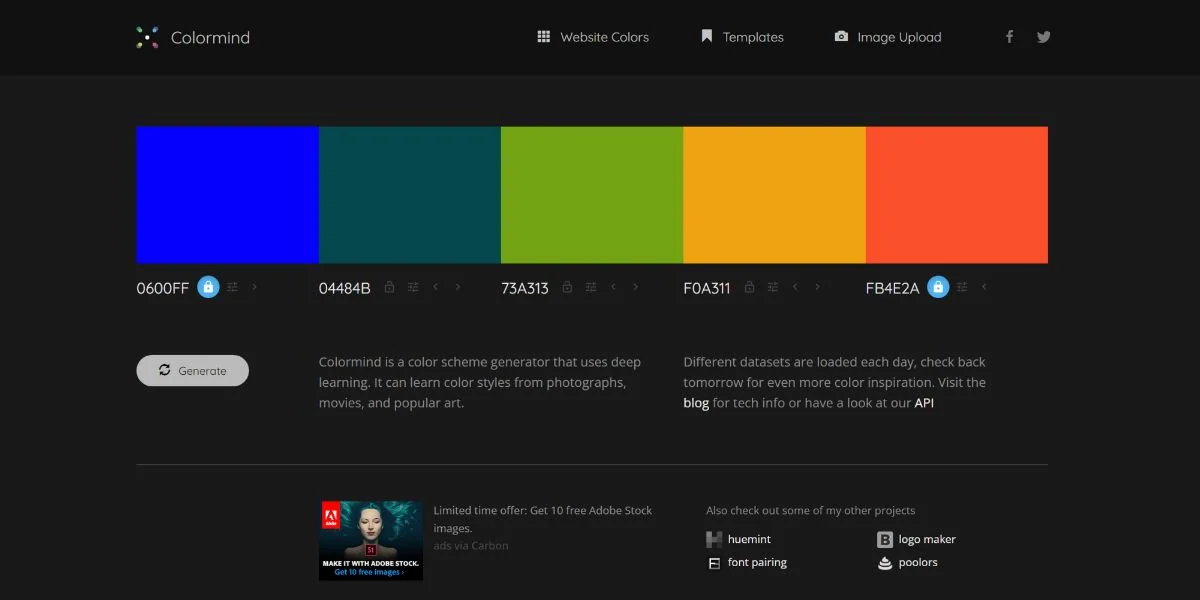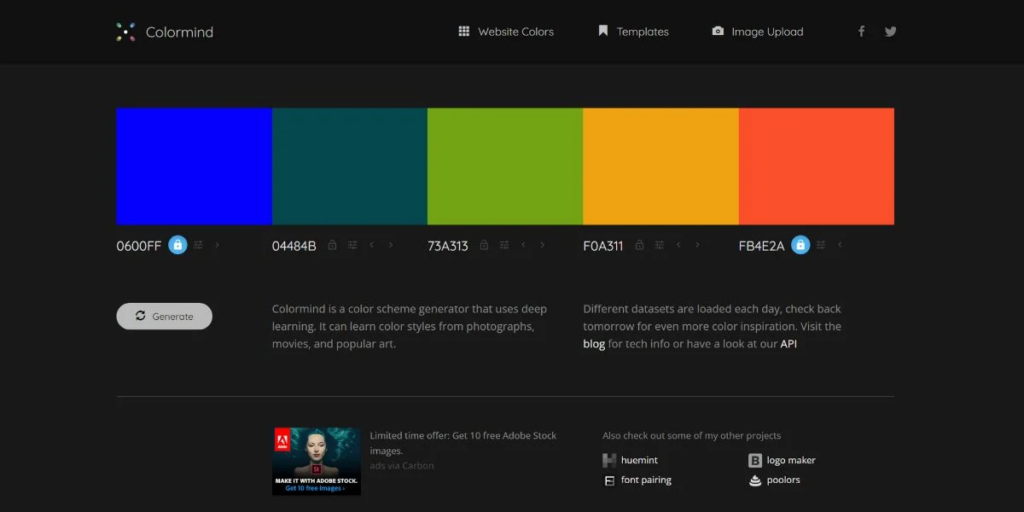 The tool developers tried more AI/ML technologies to automate the colour generating process. It will help you to speedup your design.
However, Colormind uses different deep learning methods to produce creative color patterns. It learns from popular artworks, images, and movies to updates itself every day.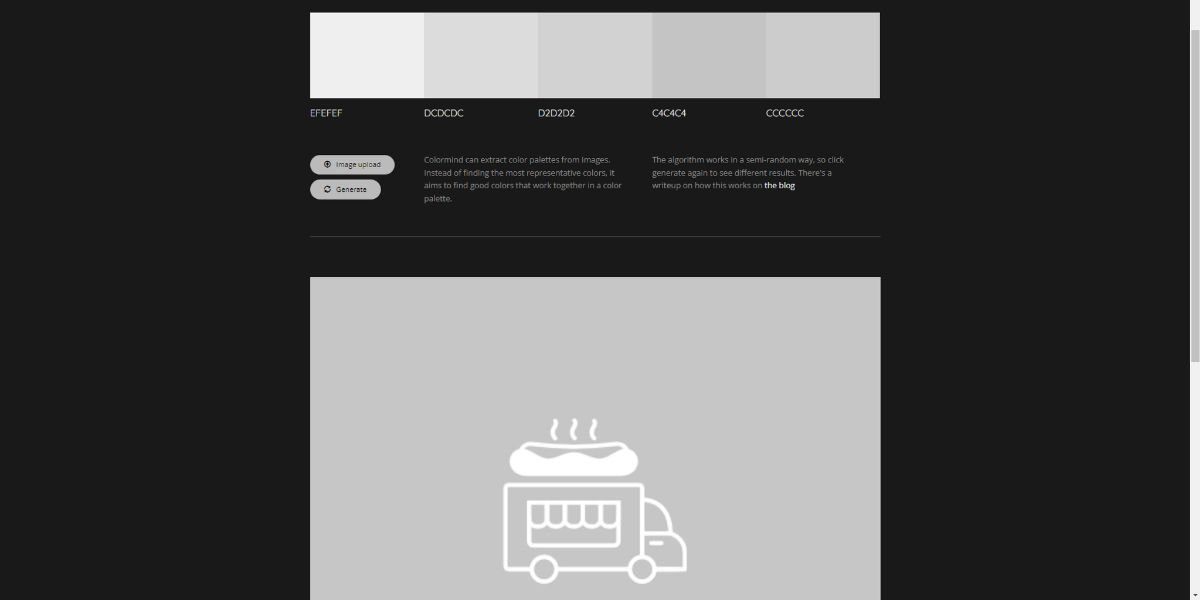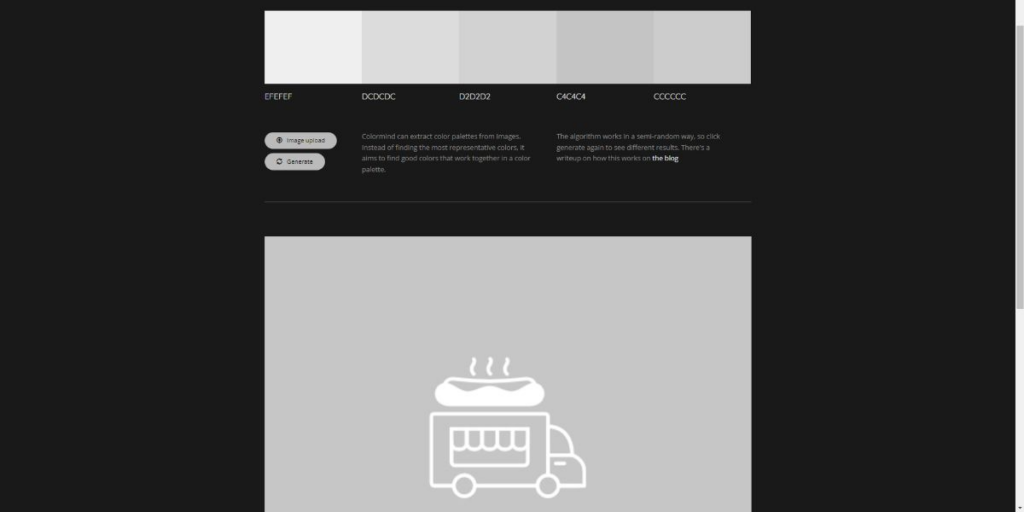 You can lock some colors also. You can try other color-locking combinations too. The tools help you to extract colors from a picture.
Huemint is another popular tool for creating color palettes. Undoubtedly, It doesn't just recommend a few color schemes. Moreover, it demonstrates how to use colors in the final product.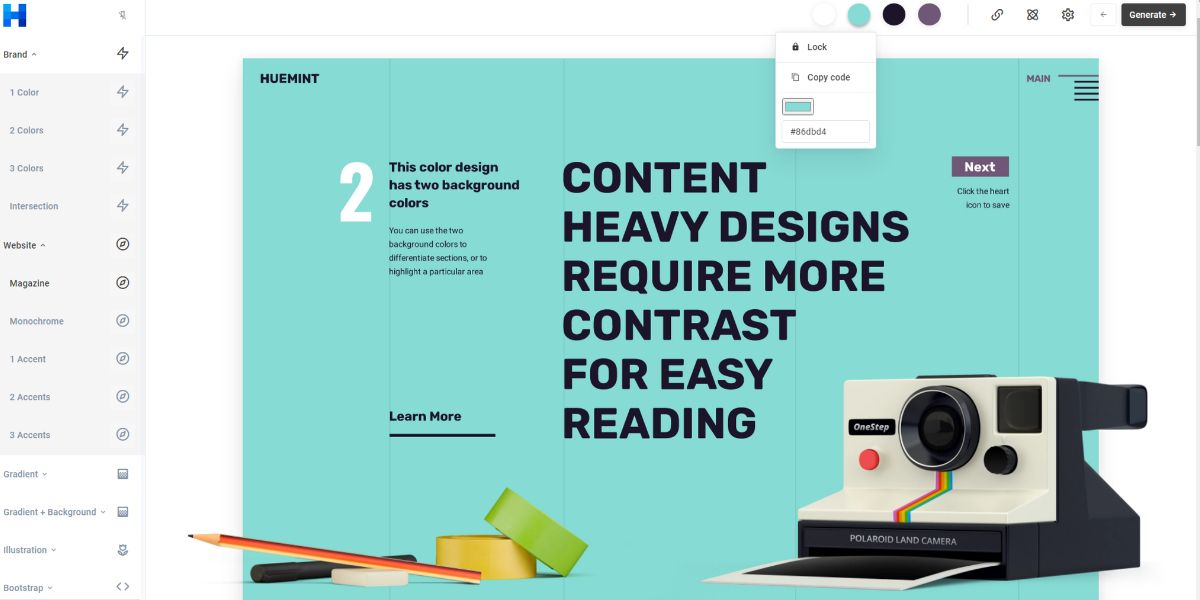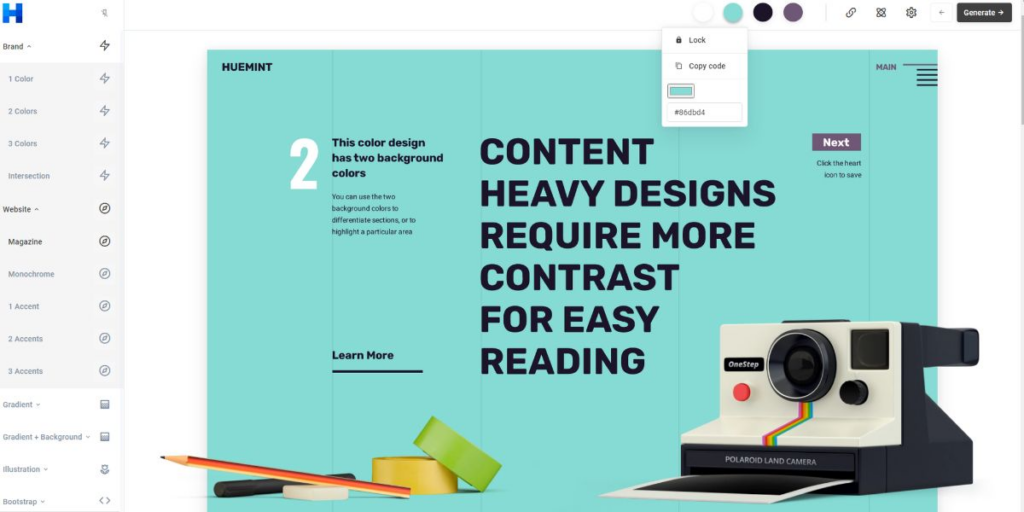 Its AI/ML technology finds colors based on the context of the design. Therefore, you can rapidly apply colors to your wireframes or vector pictures.
ColorMatcher lets you generate up to one million colors. It also uses AI to generate a variety of unique color combinations.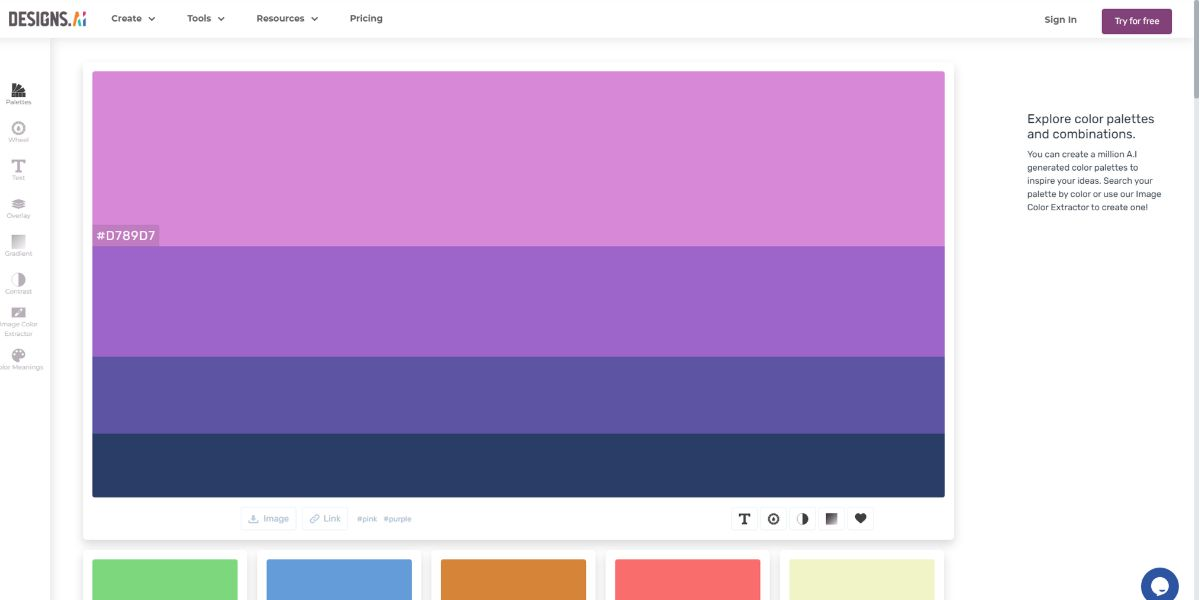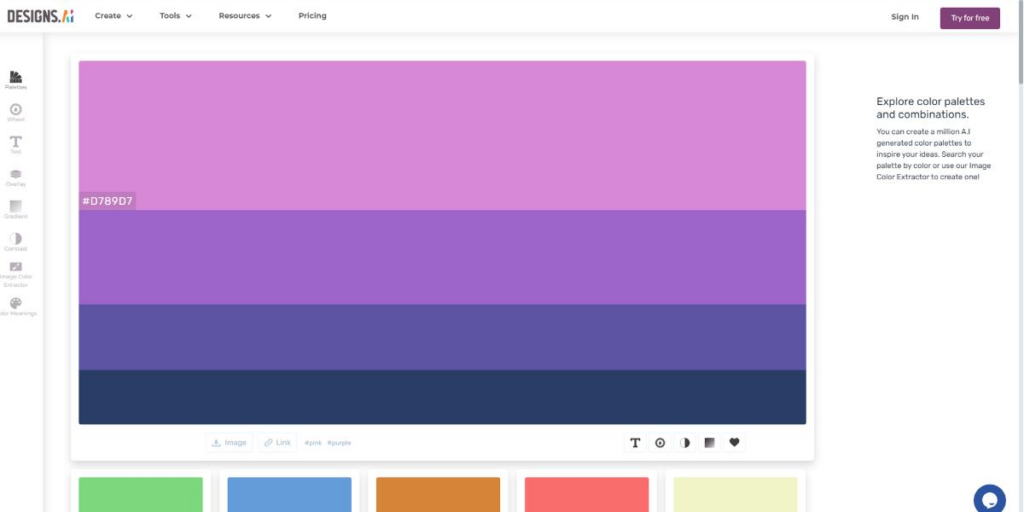 AI-generated color scheme can customize by changing color filter option. The filter sets to display common color options. You can, however, upload a picture and indeed machine learning can show you the unique combinations.
ColorMatcher generates a four-color scheme. It also provides color schemes for design elements such as fonts, background, color wheel, contrast, and gradient, in addition to a color palette.
When you need free color combination ideas, you can use Hotpot's AI Color Generator. It's also a no-sign-up tool, so it's ideal for people who don't want to give their personal information.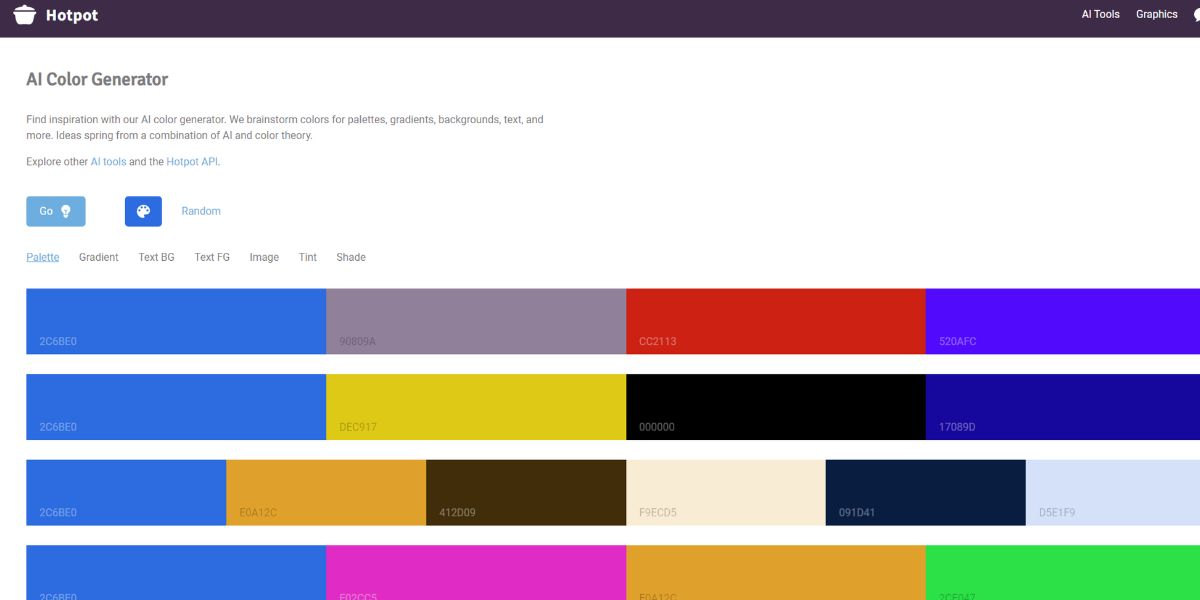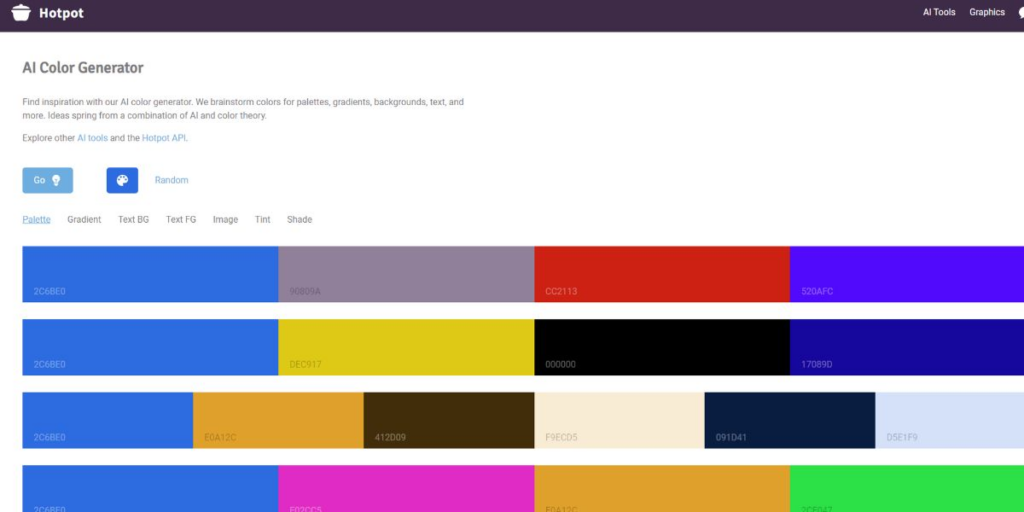 It has three ways for finding different color palettes. You can just select one by pressing the Go button. In addition to that, you can optimize the AI by using the Edit color option to choose a initial color.
Related: Google Font Pairings You Should Use In Your Designs
You can use Random button to choose a color randomly, if you are unsure. It matches gradients, text foreground, text background, tint, and shade, in addition to some color palette ideas.
If you like color combinations, you should try this. It can offer naturally unique color combinations.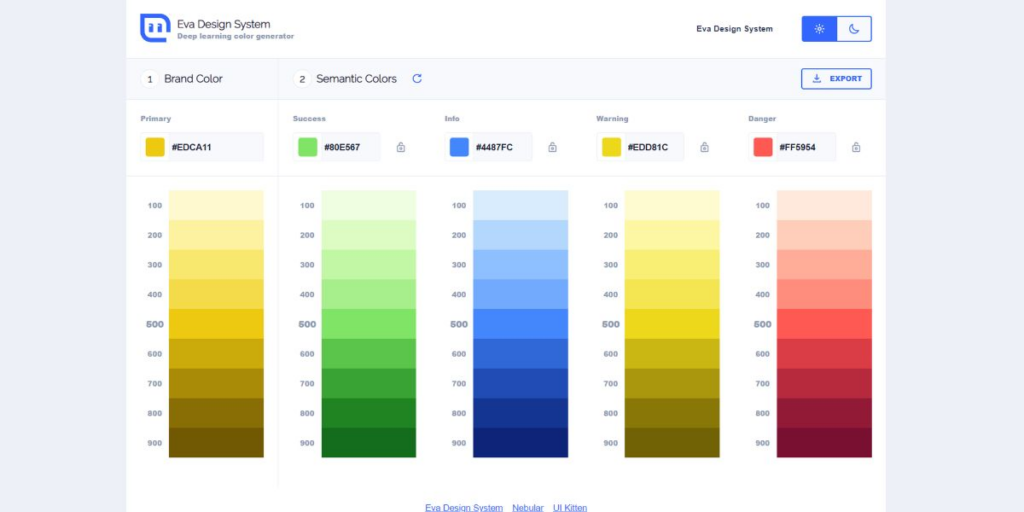 It invites you to choose a primary color firstly. That might be your brand's color or any color you like. Its Semantic Colors part creates color schemes using the Brand Color section as a starting point. To see more color palettes, you must refresh.
You can lock a color in the Semantic Colors tab. It displays emotions that correspond to the color blocks. That is interesting.
Undoubtedly, Khroma takes AI-based color generation to the next level. Because it can personalize the experience. it uses various methods to analyze your color preferences.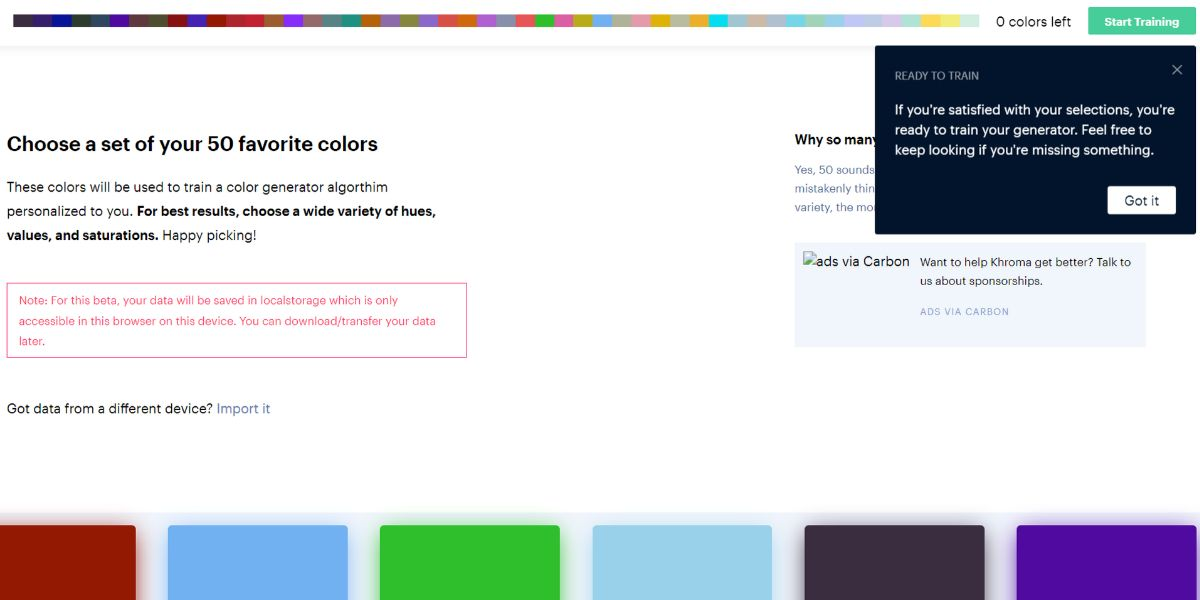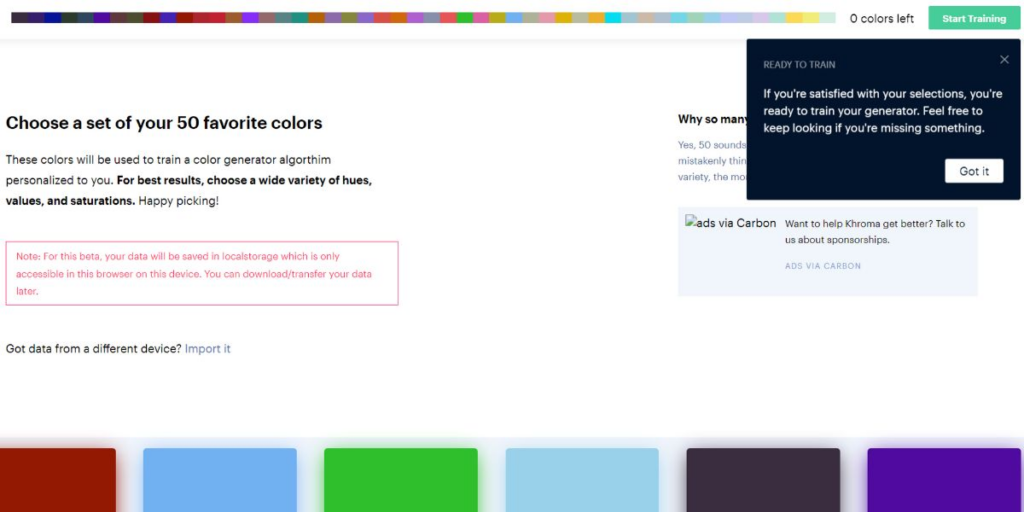 Furthermore, It allows you to block colors you don't like and displays colors on your preferences. You can use 50 colors.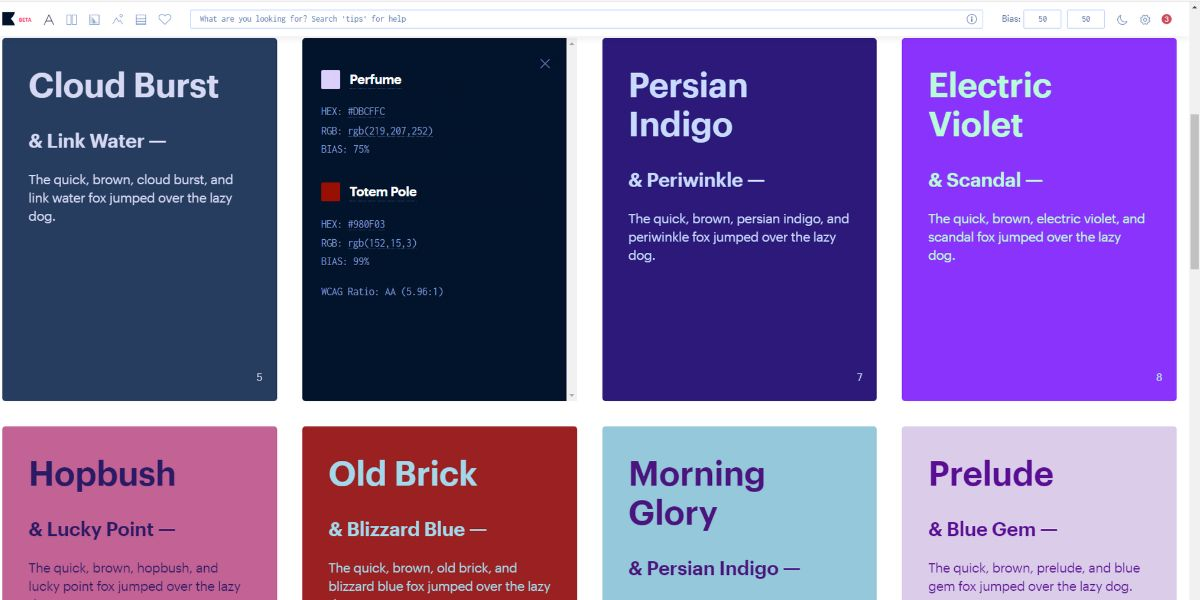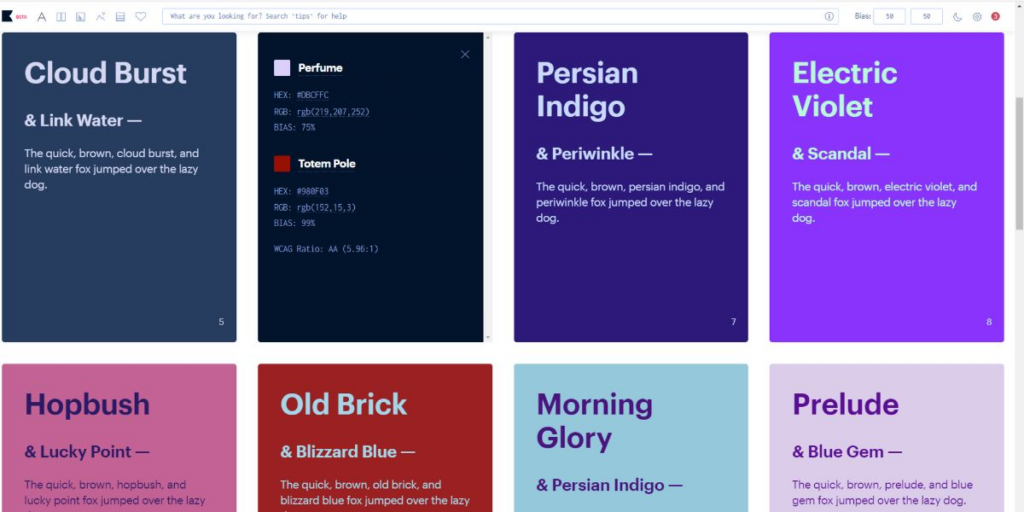 On your computer, Khroma saves AI personalization data. If you worry about privacy, indeed this is an ideal tool. You're only able to investigate color palettes on one computer. You can backup your personalized data to a USB. And then upload it to Khroma to restore your old preferences.
Don't Try; Make It Happen With AI
Finally, you know popular AI color creators, machine learning, and deep learning. These AI tools cut down the time takes to look for colors using color wheels. As a result, you'll have more time to focus on key design tasks like logos and social media posts.