Did a Mail Privacy Protection popup appear on your iPhone or Mac recently? Here's all you need to know about Apple's new feature, including how to turn it on.
As our reliance on technology rises, it is more important than ever to secure ourselves and our personal information online. Disreputable individuals and organizations use a variety of techniques to get personal information from you and anybody else who comes into contact with them.
Apple and others, thankfully, are continually fighting back, improving their software and giving handy tools to help secure your personal information. Let's take a closer look at Mail Privacy Protection and how to enable it in macOS and iOS.
What Is the Function of Mail Privacy Protection?
When Mail Privacy Protection is completely set, it masks your IP address and downloads distant material invisibly when you receive a mail. These safeguards aid in the concealment of your activity and identity. Senders can get vital information about your activity and location if these measures are not in place. But how are they going to accomplish it?
Senders may embed customized remote information within an email if they like, allowing them to collect certain data. Your IP address, when and how many times you see a message, and other information you presumably want to keep private are all things they may collect. While some of the information obtained may appear harmless, exposing your IP address to a possibly hostile operator isn't the best option.
You should also use a reputable VPN to hide your identity online for further security.
Anyone who wants to follow your activity or whereabouts may send you an email with a spy pixel, an unnoticeable remote picture that watches your movements, if there are no safeguards in place. Using security features such as Apple's Mail Privacy Protection is the simplest way to fight these surveillance tactics and avoid giving up too much personal information when reading your email.
In macOS, how do you enable mail privacy protection?
When you first open Mail after upgrading to macOS Monterey or later, it will urge you to enable Mail Privacy Protection. You may, however, modify the option in your Mail settings at any time.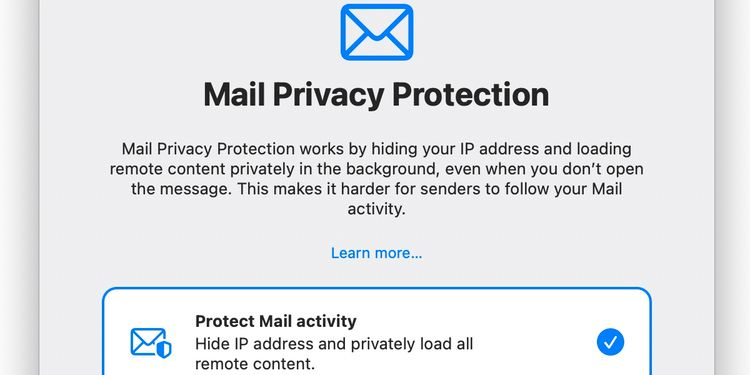 To enable Mail Privacy Protection in macOS Mail Settings, follow these steps:
From the drop-down menu, choose Mail > Preferences > Privacy.
Check the "Protect Mail Activity" box.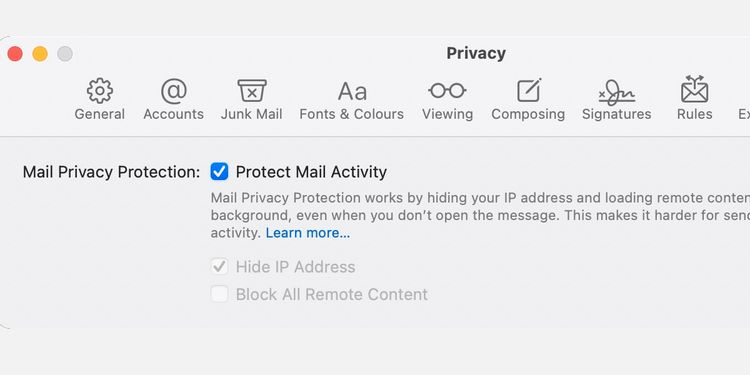 As you can see, you may also enable certain elements of the functionality independently. Untick Protect My Mail and pick the relevant settings beneath if you simply want Hide IP Address or Block All Remote Content activated. At all times, you should have full protection activated. Apple's decision to divide the two key functions and give consumers an option is a positive step.
How can you enable mail privacy protection on iOS?
Mail will urge you to enable Mail Privacy Protection the first time you run the app when you upgrade to iOS 15 or later. If you've already made a decision, you may change it at any time in the Settings app.
Here's how to use the iOS Settings to enable Mail Privacy Protection:
Select Settings > Mail > Privacy Protection from the drop-down menu.
Protect Mail Activity should be turned on.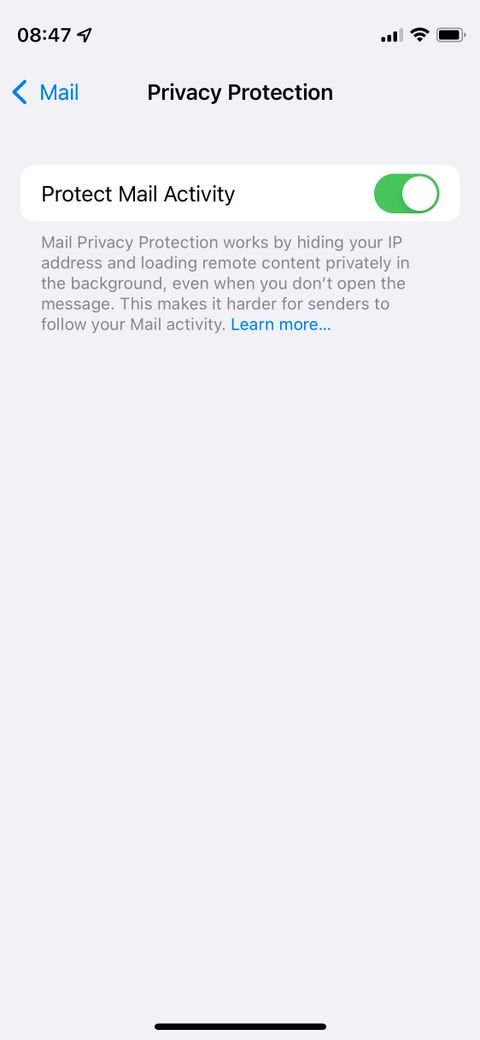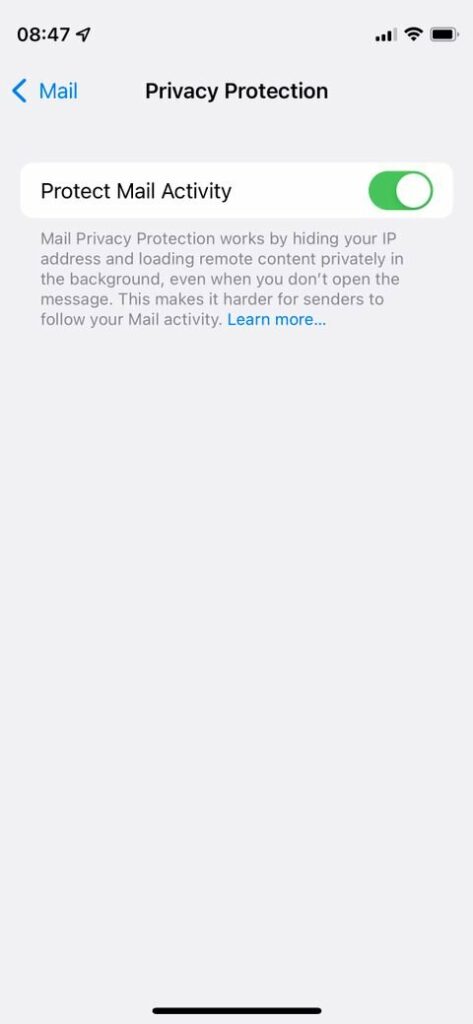 That is all there is to it. In the same place, you may turn off the function at any moment. Unless you have a compelling reason to disable Privacy Protection—and there aren't many—the option will be most useful in the on position. In most cases, arming oneself with the greatest protection available is the wisest course of action.
Privacy Protection for Email Is a Valuable Feature
Anything that safeguards your online privacy is a worthwhile tool, and Apple's fight against trackers, hackers, and shady operators ensures that macOS and iOS are secure and reliable operating systems. To keep up with demand, security technologies are always changing.
If you didn't have a chance to turn on Mail Privacy Protection when you originally installed the program, you may quickly change your mind in the app's settings on your Mac or mobile device. You may browse the wild oceans of the internet in relative safety if you combine built-in security with extra tools like a reliable VPN.