When it's time to cooking, here we have introduced some wonderful tools to make it easier and more enjoyable. Let's get familiarized with these Cool Kitchen Gadgets
The appropriate tools may make a difference when it comes to cooking. Sure, we all have our favorite unique kitchen knife to show off and slice my veggies like a pro chef, but there's nothing like a few clever gadgets to make your life as a home chef a little easier.
So, whether you're cooking a simple weekend lunch for the family or a large holiday feast, here are some of the best kitchen gadgets to help spice up your routine.
1. Smart Display ( Cool Kitchen Gadgets 1)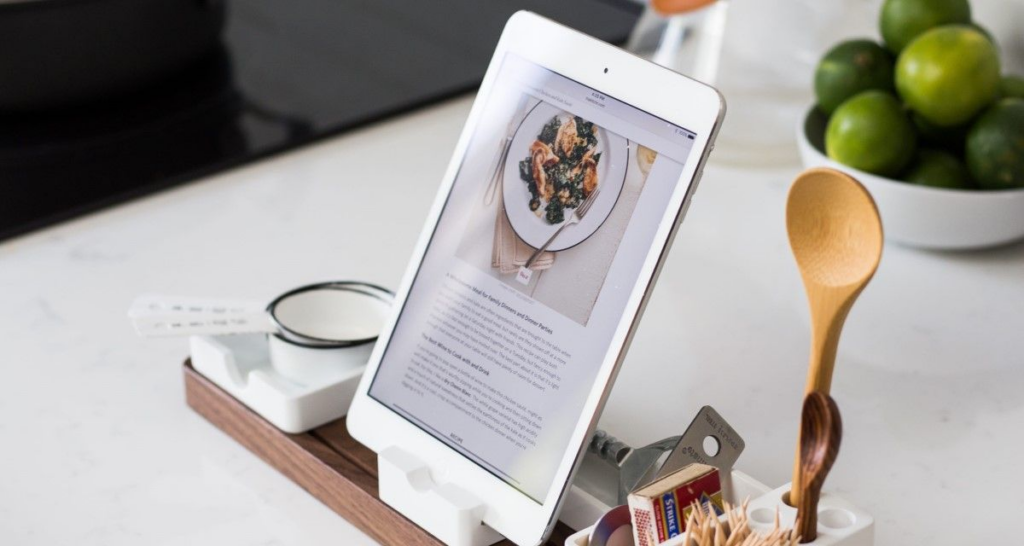 Smart screens, like voice-controlled smart speakers, are a terrific way to manage your smart home. Throughout the day, they can operate your smart TV and thermostat, as well as play music and films whenever you choose.
Smart screens, on the other hand, can be used as interesting kitchen gadgets in addition to letting you control your home space. Simply ask your digital assistant to demonstrate how to prepare brownies, and it will present you with a recipe that you can scroll through using your voice. You won't have to waste time cleaning your messed-up fingers only to find out what the next step is.
Smart displays can also help you keep track of your grocery list. You simply tell your digital assistant to add the products to your grocery list if you detect your supplies are running short. You'll never forget to buy any kitchen supplies again if you do it this way.
2. Digital Spoon Scale (Cool Kitchen Gadgets 2)
While digital spoon scales aren't the most technologically advanced kitchen tools, they can make your time in the kitchen a lot less stressful. These small but powerful gadgets ensure that you get the exact amount of spices, herbs, or coffee every time.
They're accurate and simple to use, and their built-in LCD tells you the precise ounce on the spoon, eliminating any guesswork. So, whether you're trying to keep to a strict calorie diet or simply want to bake dependably flawless cookies, spoon scales are a must-have kitchen tool.
You won't need to buy big measuring spoons or cups, which will make your kitchen appear more organized and roomy.
3. Sous Vide Immersion Circulator (Cool Kitchen Gadgets 3)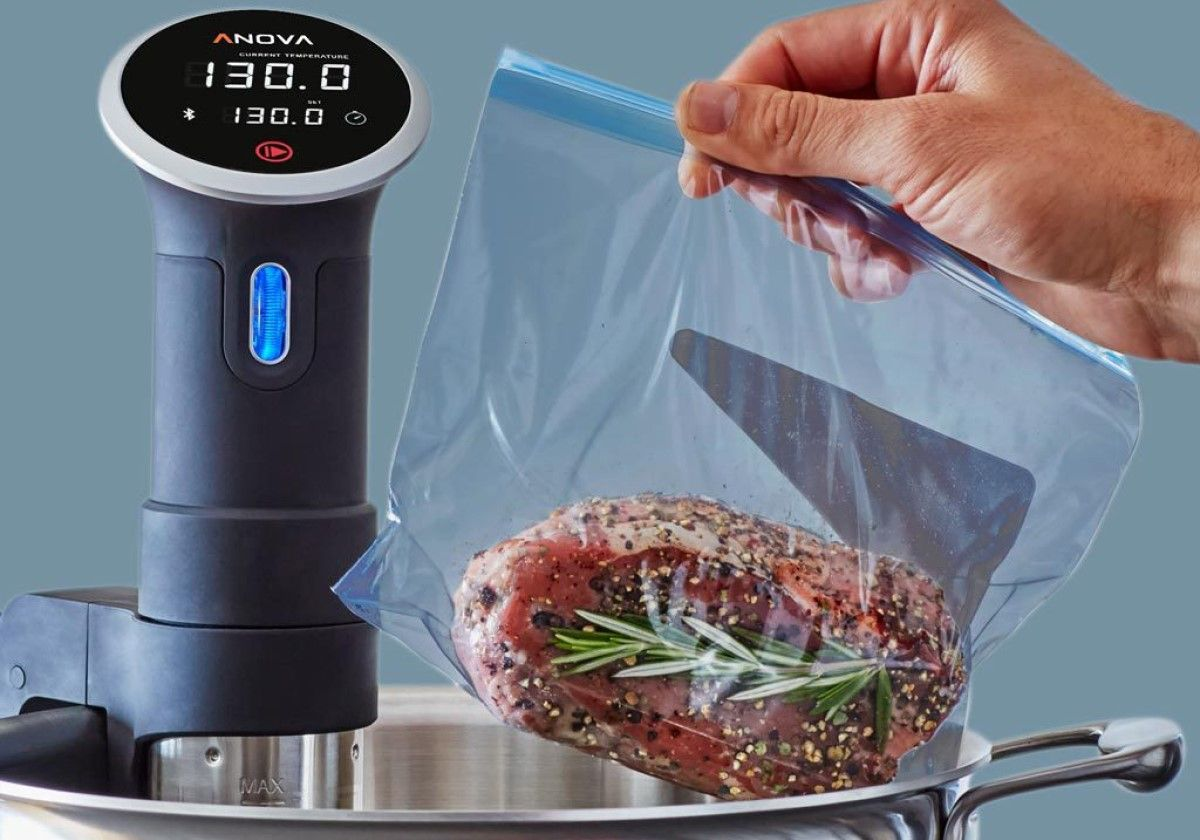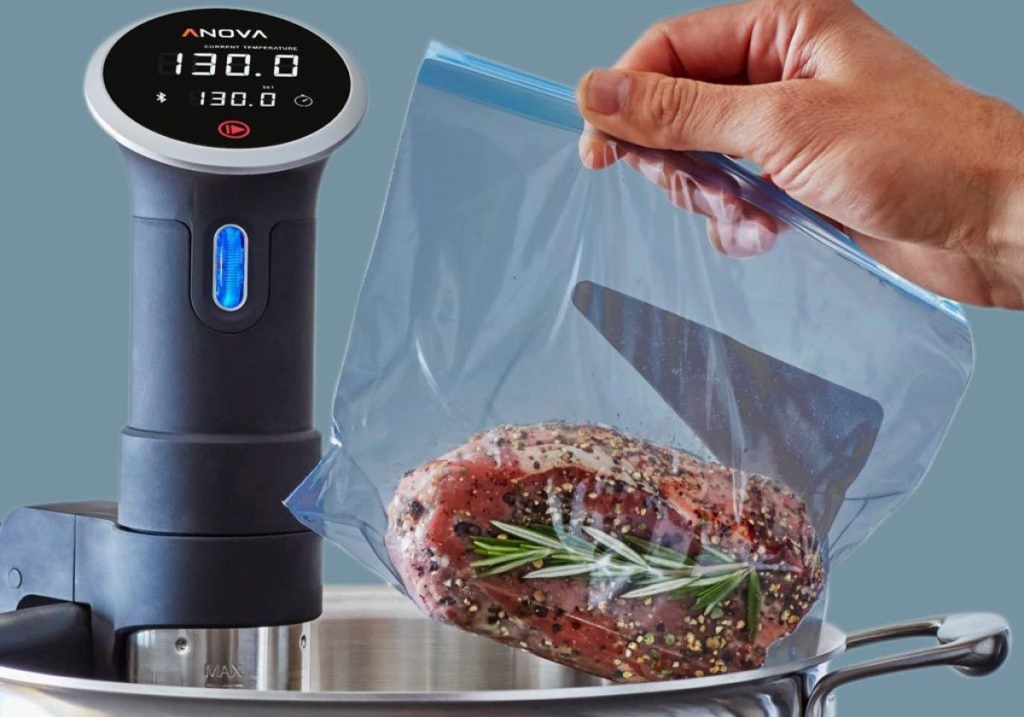 With a sous vide immersion circulator, you can take your cooking to the next level. This cylinder-shaped appliance, which serves as a heater, pump, and thermometer to keep the water in a pot at a steady temperature. Iis designed to help you prepare any food to perfection. It's generally used for sous vide cooking, which is a temperature-controlled cooking method.
It's nearly impossible to control the temperature with traditional cooking equipment like ovens and stovetops. You frequently come up with food that is either overcooked or undercooked. Meal preparation becomes a time-consuming and exhausting job as a result.
You'll never have to worry about your food being overdone or undercooked again if you use a sous vide cooking gear. Place your meal in a bag, vacuum seal it, and then submerge it in a water bath after seasoning it. This straightforward procedure ensures that your food is cooked to perfection.
What's the best part? You can leave the kitchen after dropping the bag in and let your sous vide cooking gadget do its job.
4. Electric Kitchen Composter (Cool Kitchen Gadgets 4)
We must aim to reduce food waste, but not everyone has the space to experiment with composting. An electric composter comes in handy in this situation.
Electric composters are self-contained kitchen appliances that convert food waste into a fertilizer. Dry material that may be used as fertilizer for your potted plants or garden. Electric composters can create compost in a matter of hours rather than weeks or months since they heat and grind food wastes more faster than traditional home composting procedures.
5. Smart Faucet (Cool Kitchen Gadgets 5)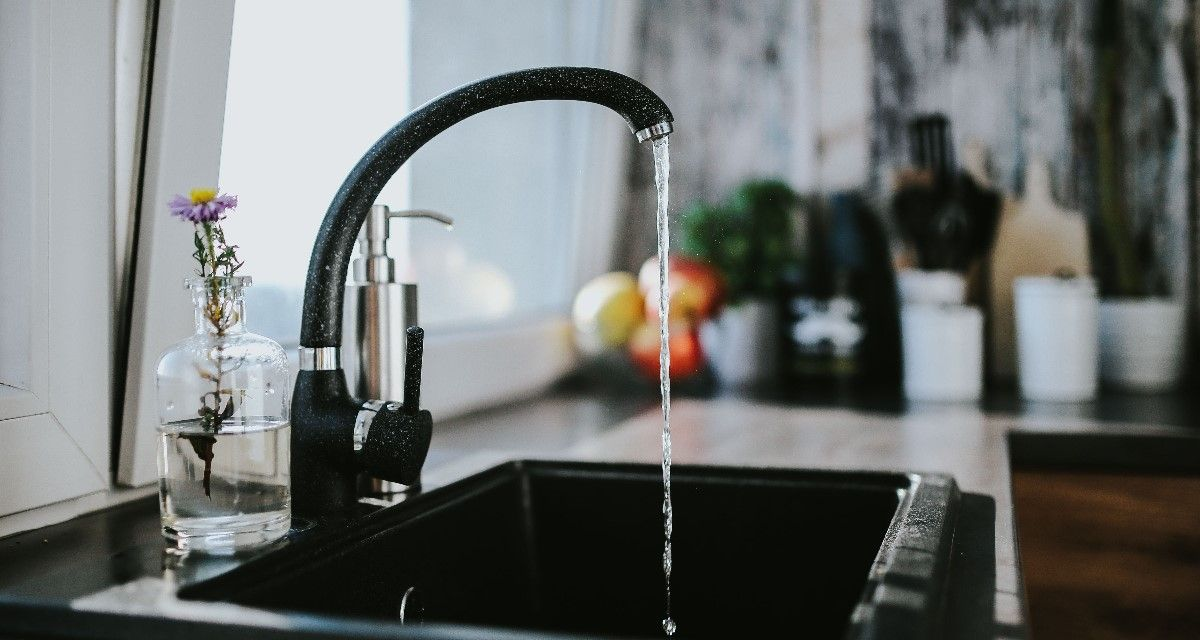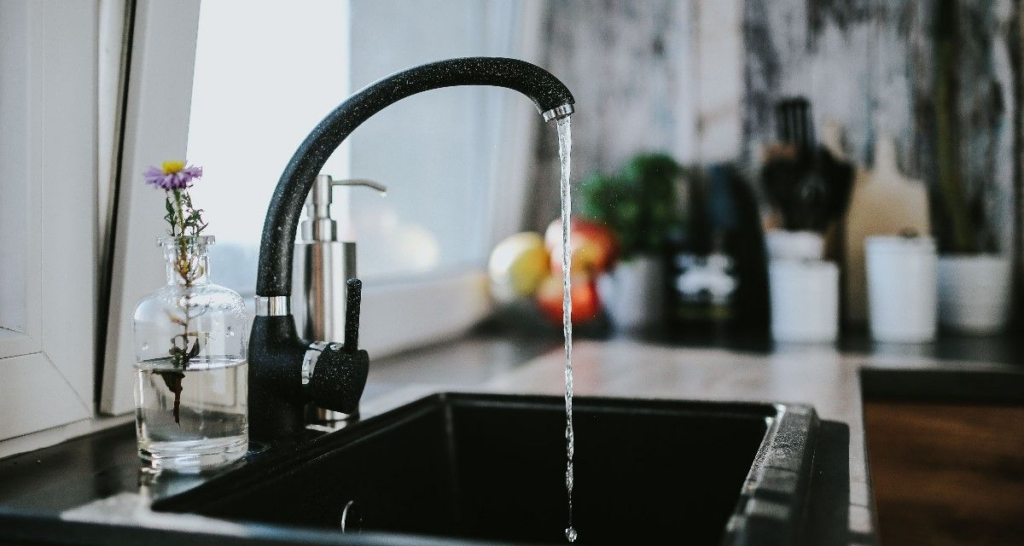 Kitchen faucets from the past would suffice, but if you want to make your plumbing system smarter, invest in a smart faucet.
Smart faucets come with a wide range of functions and capabilities. Touchless controls, automated shutdown, built-in timers, measured water dispersal, and improved leakage prevention are all part of this package. All of this can help you save water and simplify your sink-related activities.
When your hands are full with sticky cookie dough, for example, you may simply wave them over the faucet to start the water flowing. Some models even respond to voice commands, which is particularly useful for children and those with disabilities. Furthermore, these kitchen devices allow you to control the temperature, ensuring that the water is always just right.
6. Smart Trash Can (Cool Kitchen Gadgets 6)
While a trash may appear to be an inconsequential component of your kitchen, consider how frequently you need to dispose of food packaging, paper towels, and other waste while cooking. Given the frequency of use, you'll need to upgrade your kitchen's equipment.
Smart trash cans use cutting-edge technology to make rubbish disposal more efficient and sanitary. These kitchen gadgets are sleek and useful, and they'll make your kitchen appear like a million bucks while keeping germs at away.
Most of these smart cans have touch-free motion sensors that lift the lid automatically when you're close by, keeping your hands clean. Odor protection, voice control, and automated bag closure are among the other significant features.
7. Indoor Garden System (Cool Kitchen Gadgets 7)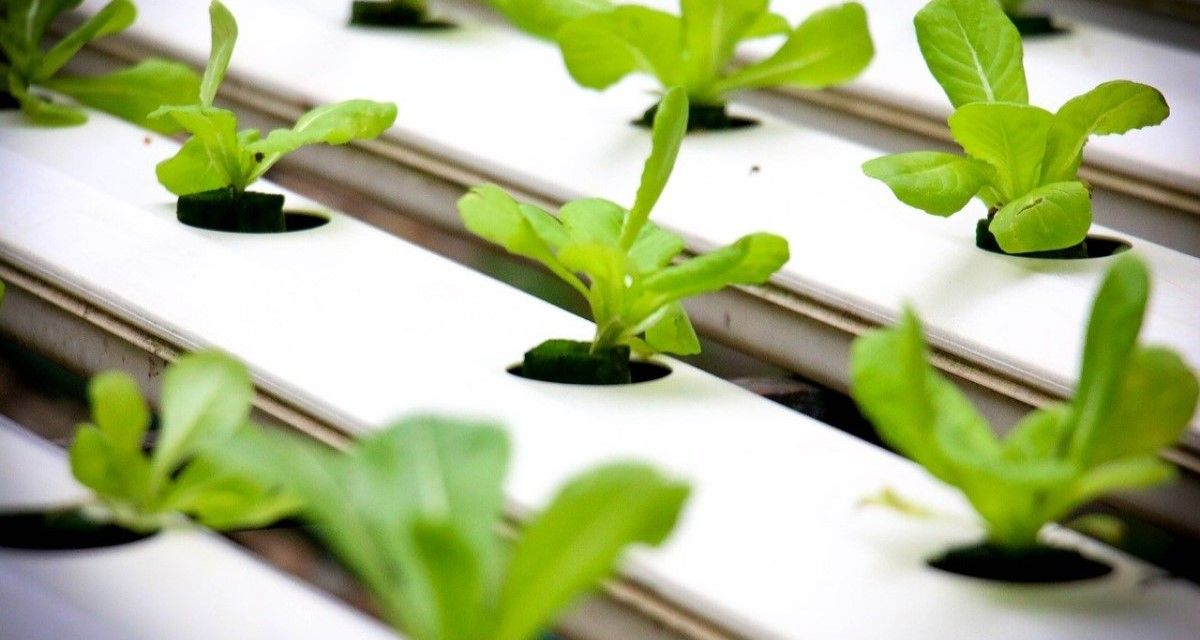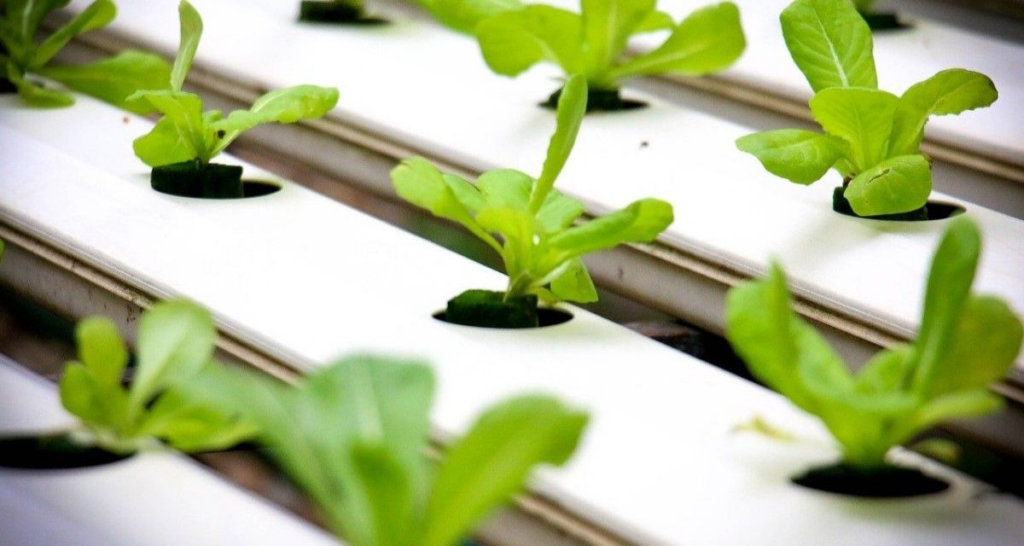 If you want fresh vegetables but don't want to deal with the crowds at the farmers' market, consider investing in an indoor garden system. These ingenious kitchen gadgets allow you to grow fruits, vegetables, and herbs all year long, regardless of the weather.
Indoor garden systems, which are equipped with LED grow lights and self-watering mechanisms, take care of the dirty job while you relax and wait for the harvest. You won't have to raise a shovel or dig any dirt out from between your toes.
Even if you don't have a green thumb, the best indoor garden systems are simple to set up and use and produce unexpectedly remarkable results.
8. Automatic Pot Stirrer (Cool Kitchen Gadgets 8)
When you see a recipe that needs steady stirring for longer period, you're probably already anticipating the amount of time you'll spend staring at the pot and the resulting arm fatigue. Fortunately, modern kitchen gadgets may be able to assist you with this time-consuming task.
Sauces, stews, and soups are easier to create with an automatic pot stirrer. It rests on top of your pot or pan and automatically mixes the contents. Most versions have numerous speeds and a built-in timer, allowing you to continue chopping vegetables while it cooks.
Let's Get Cooking With These Cool Kitchen Gadgets
Investing in kitchen gadgets is always a good idea. After all, every home's heart is in the kitchen.
Whether these gadgets are meant to speed up the cooking process or save manual labor, there's no denying that they make your kitchen look futuristic and techy. You'll want to get your hands on these fascinating kitchen gadgets and perhaps give a few as gifts to your fellow home cooks.
Read more:
8 Smart Home Gadgets for a Comfortable Life