Now that people are working from home due to the ongoing pandemic, it is important to be more conscious about one's appearance in online video conferences. This is because your weekly video call with your company's chief marketing officer may be your only interaction with the management. The same goes true for a job interview you may have in the next week. Obviously, you don't want to appear all casual during it.
A good internet package from TVandinternetdeal.com and a good webcam from a reliable manufacturing company will allow you to have a smooth video conferencing experience. If you are looking for the best webcam applications to perform well in any online video conference, you have come to the right place. In this blog, you will read about some of the best webcam apps out there. Use them to create an everlasting impact on the attendees.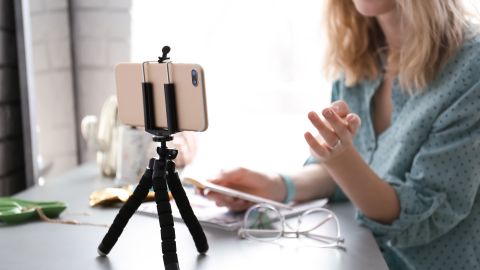 Logitech Capture
Logitech is not just a leader in several electronic goods but it is also an original equipment manufacturer of webcams. The company also excels in creating webcam software namely Logitech Capture. Imagine having webcam-related hardware and software from the company. The result will be a system in complete sync that will allow you to participate in online video conferences with confidence.
You can also record, edit, and modify your offline videos with the Logitech Capture application. This software application comes with a ton of features. Personalize your videos with appealing transitions, filters, and various subtle effects. One of the key features of the application is the chroma key. It will allow you to remove the video background once and replace it with a custom background of your choice. The app comes with the capability to record vertical videos as well. Such videos are suitable for mobile devices.
Logitech capture also supports picture-in-picture presentations. Furthermore, you can also work in two modes namely light and dark. Undoubtedly, this highly personalized software will make video editing and recording fun for you.
YouCam
YouCam is a webcam application that comes with a neat user interface. This application provides a minimalistic user interface. It is very easy to use and has modern editing tools and visual effects. Make use of filters, emojis, and AR stickers to enhance the quality of your videos. One of the key features of the application is the face login. The webcam will only unlock when your face is facing it directly. This means that other people cannot use your webcam without your permission. YouCam can record videos in several file types such as WMV, AVI, and MP4. You can record anything from 240p to HD videos. You can also integrate the app with Zoom and Skype.
ManyCam
MAnyCam is also one of the most popular webcam applications out there. If you're looking for powerful video editing features, this should be your go-to choice. From emojis to transitions and backgrounds to live animations, this tool has it all. Use the picture-in-picture mode to conveniently streamline your video conferencing experience. This webcam software will allow you to record videos at a resolution of your choice from 240p to high-definition. You can record videos in several formats such as MP4, FLV, and MKV.
One of the very unique features that the software comes with is noise suppression. During a live video call, it will actively cancel out background noises so that the call experience can be smooth. You will not find it in many other webcam applications since they focus on the video aspect more. Thanks to ManyCam, your voice will be crystal clear on any video call or online conference as well as an offline video project.
SparkoCam Virtual Webcam
The user interface of SparkoCam Virtual Webcam is easy to use for people of all ages. The minimalist setup and layout of all the features within the application are quite appealing. It comes with the powerful feature of real-time green screening. This means that even when you are in a live video conference, you can change your background. Imagine having to appear in an interview but not being present in a viable place to do so. Well, there's no need to worry, with the application you can change the background very easily.
For live videos and video recordings, AR features like eyeglasses and filters are quite helpful. SparkoCam Virtual Webcam will also allow you to include titles and images during live video sessions. You can also use features such as virtual makeup to look your best during a video. You can integrate the application with Zoom and Skype.
IP Camera Viewer
IP Camera Viewer is not an ordinary video chatting or online streaming application. Even though it excels in both of these aspects, it is an ideal choice for surveillance purposes. It can work well with webcams as well as IP cameras and keep an eye on the activities happening in your home. The software is simply one of the most sophisticated out there. It has support for more than 2000 different types of IP camera models.
You can easily customize and configure all your videos. The app has one of the best orientation, frame rate, and coverage area specifications. The zoom feature is particularly commendable since one of the key reasons for the application's existence is surveillance. IP Camera Viewer will allow you to record in all types of popular resolutions. It can also adjust various features of the videos such as contrast, saturation, and sharpness. In a single instance, you can connect up to four cameras with it.
These are some of the best webcam apps for Windows. They will enable you to participate in live video sessions with ease. Moreover, you can edit your offline video projects with these apps as well.
Read : 12 Android Apps Every Student Must Download
Best Android Video Conferencing Apps for Small Businesses