Life insurance is an important decision that provides financial security and peace of mind for yourself and your loved ones. It is a form of insurance coverage that pays out a lump sum or periodic payment in the event of death or disability. Life insurance can help replace lost income, cover debt payments, pay for funeral expenses, and provide other financial support to those who are left behind. It also helps to ensure that you can provide for the future needs of your family if you are no longer able to do so. With life insurance, it's possible to make sure your family will be taken care of even after you're gone.
Types of Life Insurance
Life insurance is an essential part of any financial plan. It provides financial protection for your family in the event of your death, ensuring that they can maintain their standard of living and cover all expenses. There are two main types of life insurance: whole life insurance and term life insurance.
Whole Life Insurance is a permanent policy that provides coverage for the duration of your life, as long as you continue to pay the premium on time. This type of life insurance policy has a cash value component, which means you can use it to borrow money or receive cash payments if needed. Whole life policies also typically have higher premiums than term policies but provide more comprehensive coverage since they last your entire lifetime.
Term Life Insurance is designed to provide temporary coverage at a lower cost than whole life policies. It offers protection for a set period (usually 10, 15, 20 or 30 years) and will expire once this period ends unless renewed by the policyholder before then. Term policies generally do not have cash value components, so there will be no payments or loans available from them while they are active – however some may offer return-of-premium options upon expiry that would provide some money back after payment completes its duration.
Benefits of Having Life Insurance
Life insurance is an important component of financial security and should be part of every individual's overall financial plan. It offers protection for you and your family in the event of death, disability or illness. With life insurance, you can provide for your family even if something happens to you. Here are some of the benefits that having life insurance can provide:
Financial security: Life insurance provides a measure of financial security for your family in the event that something unexpected happens to you. If something were to happen to you, life insurance would pay out a lump sum or an ongoing income stream that would help cover any expenses related to the death or disability such as funeral costs, medical bills, mortgage payments and other debts. This money could also be used to help support your children's future education costs or simply maintain their lifestyle in case they have lost one parent's income due to death or disability.
Peace of mind: Knowing that your loved ones are taken care of financially if anything were to happen can give you peace of mind as well as them knowing they will be looked after financially regardless when it comes time for them needing it most if need be.
How to Choose a Policy
When it comes to choosing a policy, it can be a daunting task. With so many policies available, how do you know which one is right for you? Here are some tips to help you choose the best policy for your needs.
Consider Your Needs: When looking at policies, it's important to consider what your needs are. Do you need coverage for medical bills? Are you looking for liability protection? Knowing what kind of coverage you need will help narrow down your choices and make the process easier.
Compare Policies: Once you know what kind of coverage you need, it's time to compare policies from different providers and understand how they differ in terms of cost and coverage limits. Make sure to read the fine print so that there are no surprises later on down the road when filing a claim or trying to make changes to your plan.
Check Reviews: Before making any final decisions about which policy is right for you, read reviews from other customers who have used the same service or company before making any commitments or signing any contracts with them. This way, you can get an idea if their customer service is reliable and they will be able to address any potential problems quickly and effectively.
Important Considerations When Choosing a Plan
When it comes to choosing a plan, there are many important considerations that need to be taken into account. Having the right plan in place can make all the difference in achieving your goals and objectives. Here are some key considerations when selecting a plan:
Cost: One of the most critical aspects of choosing a plan is to consider how much it will cost you. This includes not only the upfront cost but also ongoing fees such as maintenance fees and service charges. Make sure that you understand what these costs are and whether they fit within your budget before committing to any particular option.
Features: Plans come with different features, so it's important to make sure that you select one which meets your needs fully. Think about any specific requirements you have, such as certain types of investment options or tax benefits, and ensure that they are included in the package before signing up for anything.
Flexibility: If your circumstances change at any point during the course of your plan, then it's essential that you have flexibility within its terms so that adjustments can be made accordingly without incurring hefty penalties or extra costs from withdrawing funds prematurely or making changes too late down the line when opportunities may have been missed out on in between times.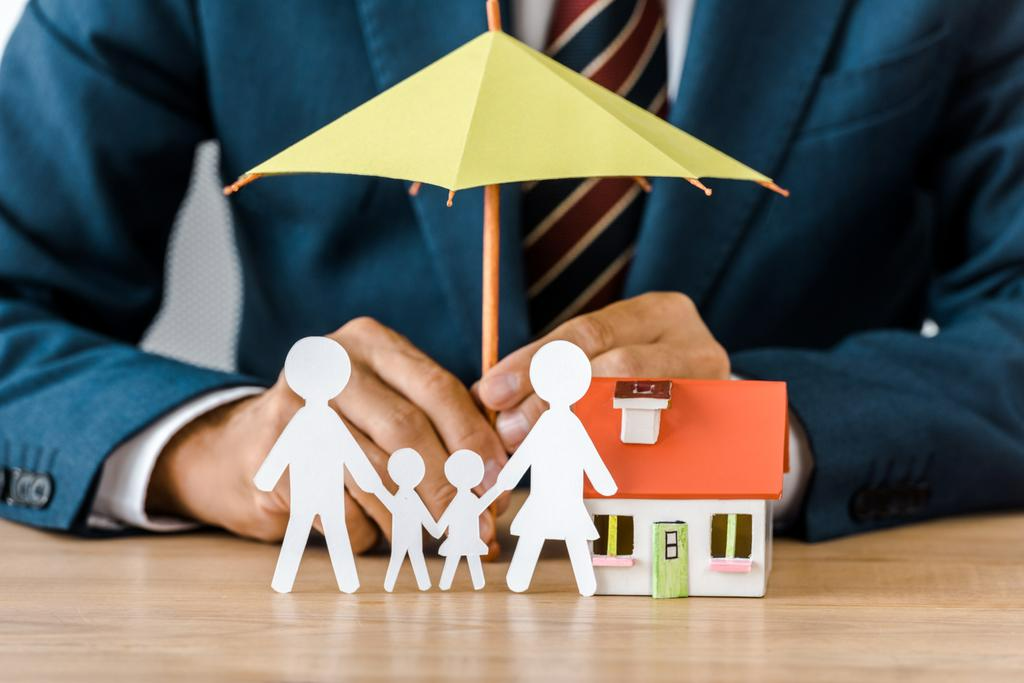 Conclusion
Life insurance is an essential part of financial planning and can be a crucial piece of the puzzle in providing for our families' future. It offers peace of mind for those who want to make sure their loved ones are taken care of if something were to happen to them. With so many different types and levels available, there is sure to be a life insurance policy that meets your individual needs and budget.