How to enable OTG support on rooted Device
If you ask me whether my phone will support OTG after root? Then my answer is YES. But, OTG requires capable Hardware. Actually OTG is a hardware supported feature. So if the phone doesn't support it, then you can not get it to use.
Some phones can Support OTG. but Manufactures, they have switched off it. After rooting, you can turn ON it.
Before doing, read this.
USB OTG Cable is required.
If You feel device is getting heated, after Connected OTG. then Stop it immediately.
Supporting Kernel / kernel modules are installed.
This may be dangerous to your android Device, so do this at your own risk.
Step 1,
If you want the OTG support then, you have to root your Device.
Step 2,
Now, take your device and go to Google play from menu. and type "USB OTG Helper" and install it.
Step 3,
---
---
OTG not support?
Then install this app " OTG Troubleshooter". This application detects and gives solutions if any problem is detected in your OTG.
If your phone power is not enough then Phone will not support your USB pen. In that case, you have to use Y cable.
Male mini USB – To Phone ( this will be helpful for the phones specially)

Female USB – External battery source

Male USB – Pen driver.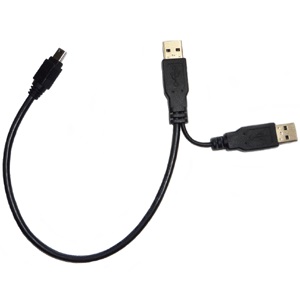 ---
---
Another way of Getting OTG support
---
---
If you have any clarifications to be made or any doubt to be get solved regarding this tutorial, please leave a comment. Then we are here to help you. And also we are kindly requesting our viewers to share this on Facebook and Twitter and bookmark us on your web browser so that you can easily find us whenever you need. Any issues regarding Rooting will be solved by the Experts who are working with us.