Root Genius is a one of best Rooting app and i can also Unroot your Device withing less than 2min. In this guide line we are trying teach you how to unroot your Android device with Root Genius PC Software. 
Requirements
♦ Your phone should have 60% + battery.
♦ Root genius PC Software
♦ USB drivers.
♦ Device which Rooted with Root Genius
♦ Enable USB Debugging on device.
Step 1.
If you root with Root Genius, then you should have Root Genius Software.. But if you don't have then download it and open Root genius.
Now Connect your Android device to your Computer or laptop
After that, root genius will detect your device.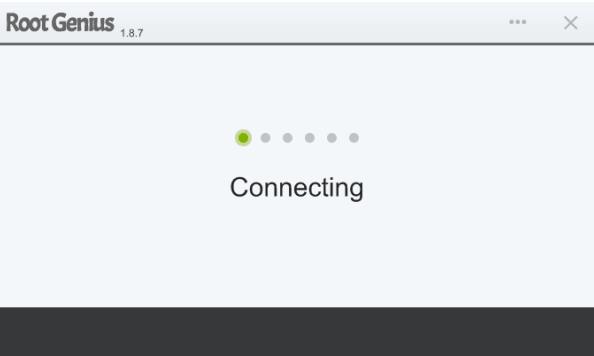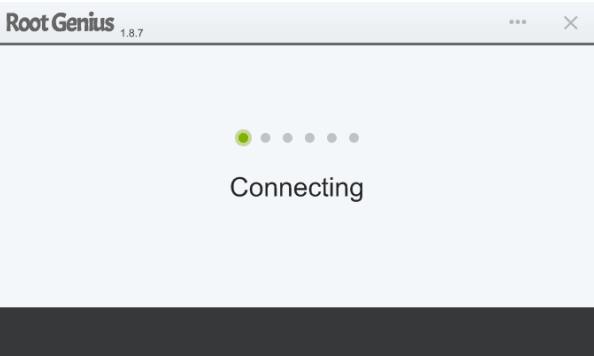 Step 2, 
Now, Click "un-Root" to start un-rooting process.
 It will normally take 3 to 5 minutes to complete, Don't remove your android device from computer.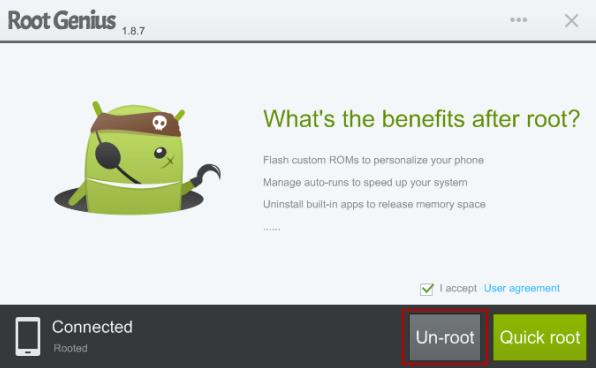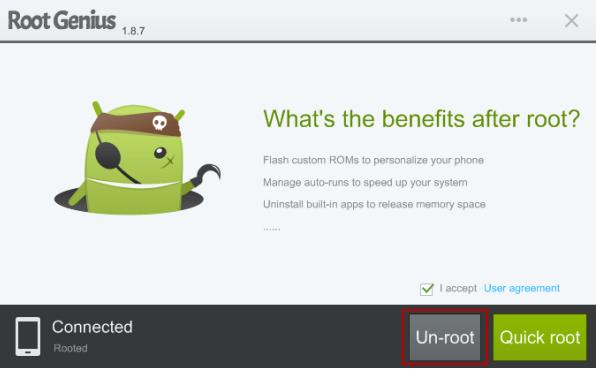 Step 3,
Now, you can see Root genius is performing unroot on uour android device. I again say "Don't remove the device from computer"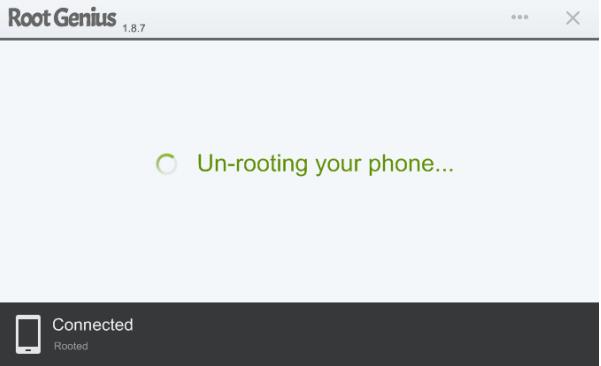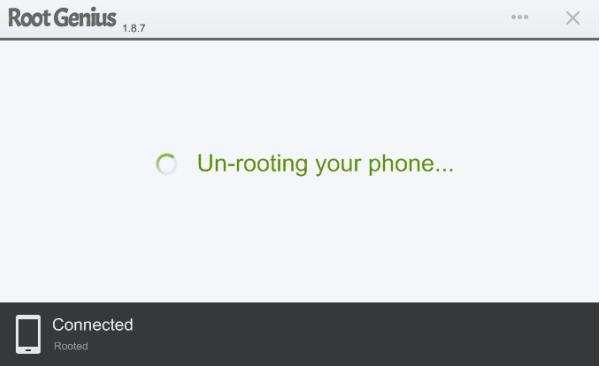 Step 4,
Now your Device has been removed root successfully by root genius.
Now Click Re-Boot and your android device will restart with Unrooted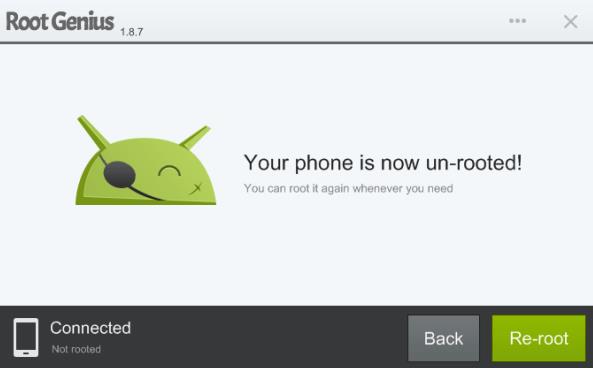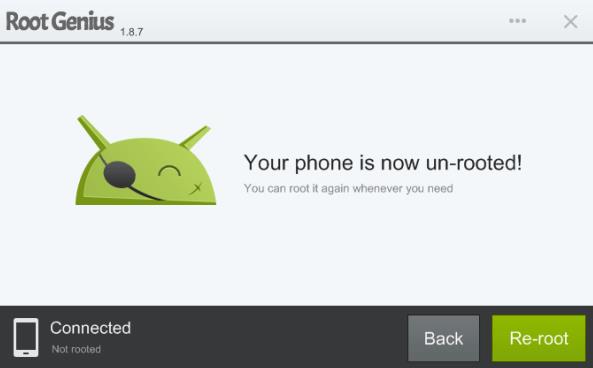 ---
---
If you have any clarifications to be made or any doubt to be get solved regarding this tutorial, please leave a comment. Then we are here to help you. And also we are kindly requesting our viewers to share this on Facebook and Twitter and bookmark us on your web browser so that you can easily find us whenever you need. Any issues regarding Rooting will be solved by the Experts who are working with us.