Under a new rule proposed by the European Commission, manufacturers will be required to provide a universal charging solution for phones and small electronic gadgets (EC).
The goal is to decrease waste by encouraging users to re-use old chargers when purchasing a new device.
According to the plan, all smartphones sold in the EU must include USB-C chargers.
Apple has cautioned that such a move would be detrimental to innovation.
The tech behemoth is the primary maker of cellphones with unique charging ports since its iPhone series has an Apple-designed "Lightning" connection.
"We continue to be concerned that strict regulation mandating only one type of connector stifles rather than stimulates innovation, which would harm customers in Europe and throughout the world," the firm stated.
It also stated that by 2030, it hopes to have made every Apple product and use carbon neutral.
The majority of Android phones feature USB micro-B charging connectors or have already transitioned to the more contemporary USB-C standard.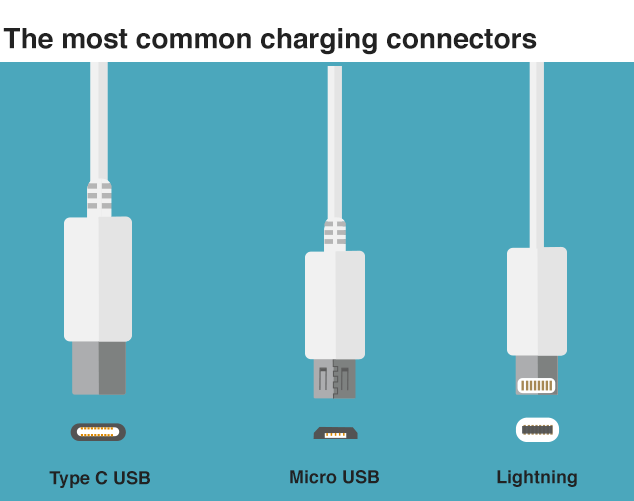 New iPad and MacBook models, as well as high-end phone models from prominent Android manufacturers such as Samsung and Huawei, employ USB-C charging connectors.
The modifications would apply to the device's charging port, whereas the end of the cable connecting to a socket may be USB-C or USB-A.
According to a 2019 Commission impact assessment study, almost half of chargers sold with mobile phones in the European Union in 2018 had a USB micro-B connector, 29 percent had a USB C connection, and 21% had a Lightning connector.
The proposed regulations will apply to the following situations:
smartphones
tablets \scameras
headphones
portable sound systems
portable video game consoles
Other devices, such as earphones, smartwatches, and fitness trackers, were not evaluated due to technological constraints related to size and usage circumstances.
The plan also standardizes fast charging speeds, which means that devices that support fast charging would be charged at the same rate.
Getting rid of garbage
For more than a decade, EU lawmakers have been fighting for a uniform standard, with the Commission's study predicting that discarded and unused charging cords produce more than 11,000 tonnes of waste each year.
In the previous year, over 420 million mobile phones and other portable electronic gadgets were sold in the European Union.
The typical individual has three mobile phone chargers, two of which they use daily.
There were more than 30 different chargers in 2009, but most models now adhere to three – USB-C, Lightning, and USB micro-B.
"Having a single universal charging standard would be a triumph for common sense in the eyes of customers," CCS Insight analyst Ben Wood said.
"Despite Apple's compelling justification for keeping its Lightning connector, given the one billion active iPhone users, several of its gadgets, including the Mac and iPad, now support USB-C."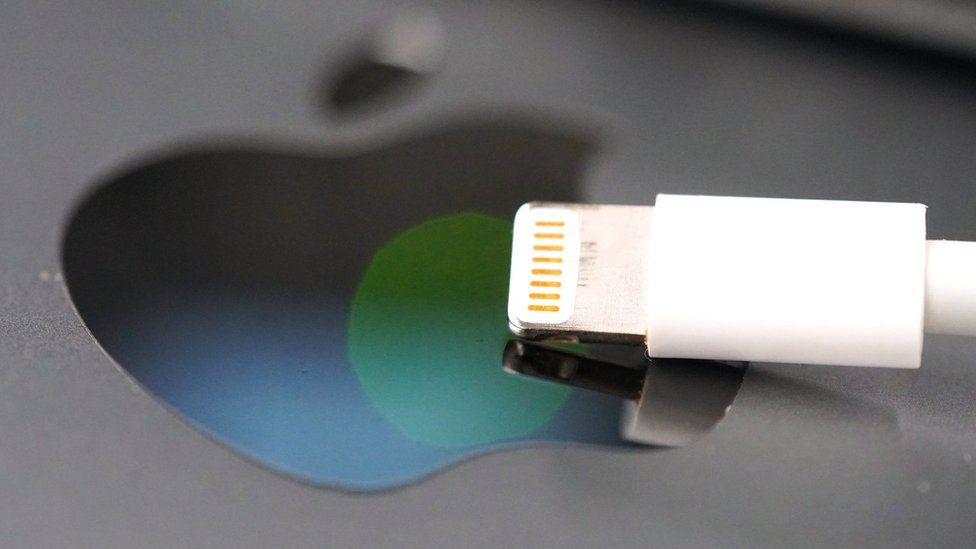 "Hopefully, as Apple continues to incorporate USB-C into more products, it will become outdated."
The suggestions may not be implemented for some years.
The European Parliament and national governments will discuss the legislative proposal, known as a Directive.
Amendments to the plan may be proposed by MEPs and member states. The directive will be adopted only once the EC has agreed to these revisions.
The EC wants to achieve this by 2022, after which member states typically have two years to implement the guidelines into national law, and manufacturers will have 24 months to alter their charging ports.
"We gave businesses enough time to develop their solutions; now is the time for legislative action to establish a standard charger. This is a significant victory for our customers and the environment, and it is consistent with our green and digital goals "Margrethe Vestager, Vice President of the European Commission, stated.