Cellulite is the main enemy of all women. It is estimated that as many as 90 percent of women have cellulite.  While dimples may look pretty on children's cheeks, they are no longer so funny when they appear on the thighs and buttocks. For many women, cellulite generates so much anguish that they stop wearing the clothes they would like to wear.
What is cellulite?
Anyone can develop cellulite, regardless of their size. Simply put, it appears as a result of bulging fat deposits under the skin, causing irregularities in the buttocks, thighs and stomach of many women (although it can affect some men as well). When these fat cells accumulate between the connective tissues, they stretch and protrude through different areas in the dermis layer of the skin causing the annoying dimples.
How can I get rid of cellulite?
Although there is no miracle cure for cellulite, there are ways to reduce it. First, having an optimal body weight can help keep dimples from showing up as much – so a regular exercise regimen can improve the appearance of cellulite. However, exercise isn't everything – another great way to combat this dreaded skin condition and target problem areas is through massage. It serves to break down fat deposits by alternating pinching and squeezing, moving fat from connective tissues. In turn, this reduces the bulging surface of the skin and makes everything look smoother.
Normally, the massage will begin with the feet and work its way up your body to increase blood flow through the peripheral veins and capillaries of your circulatory system. However it is not easy to do the massage by yourself and you need to go somewhere or find somebody to do it for you, which is costly and time consuming.
Now you can take help with Nu Skin ageLOC Body Spa Kit,which is an easy to use in-home body massage device. This body spa system is able to effectively break down the body fat deposits, increase the stimulation of the tissues around the formation of cellulite, stimulating blood circulation and lymphatic functions.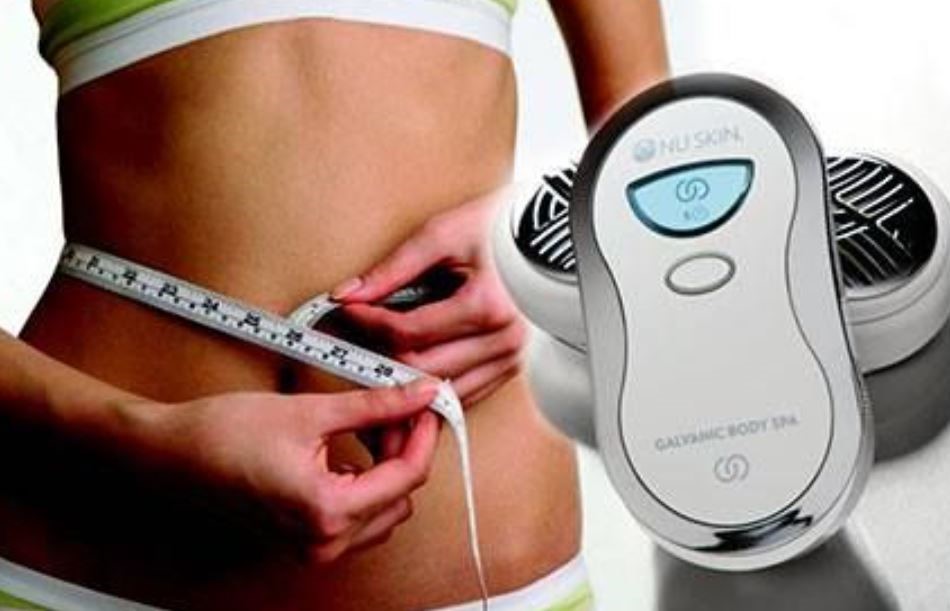 This innovative treatment restores skin firmness and elasticity using the ageLOC Galvanic Body Spa technology. The good news is that your skin specialist's clinic may offer FDA-approved treatments for reducing cellulite. Positive results from clinic-based treatments have been proven to be dramatic, tried and tested, and have a proven track record.
Includes in the Kit, there is a tube of ageLOC Dermatic Effects, the best body contouring lotion to effectively reduce the appearance of cellulite. This amazing body firming lotion contains patent ageLOC ingredients that can not only targets the primary cause of aging, but also efficiently reduces the appearance of fat and cellulite, providing smoother and firmer skin on your belly and thighs.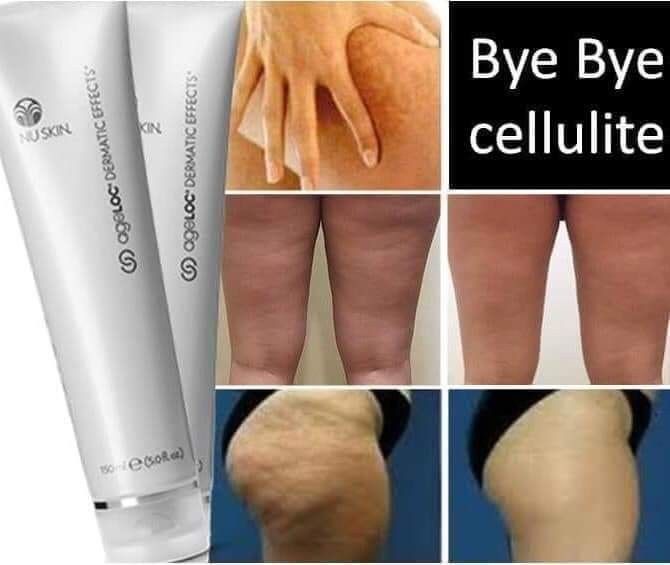 The following benefits are delivered to your skin with this ageLOC Body Spa Kit:
The result is plump, dense, and firm skin. Dramatically increase your skin's moisture content.
Enhance the health and elasticity of the skin by improving skin circulation.
You can smooth stubborn cellulite, saggy skin, and fat storage areas by giving your skin a noticeable contour.
It is so compact that you can give your body a luxury spa treatment anywhere and anytime, even at travelling!
The ageLOC Body Spa System is now online with a 20% discount only on Nubeautyonline.com. By using direct marketing strategies, Nu Skin provides customer-facing product distributors with the opportunity to market their products directly to consumers. This allows consumers to access products that have "all the good, none of the bad" with discounted wholesale prices.